Adding to its 15 model launch for the year 2015, Mercedes-Benz India has launched the flagship 2015 Mercedes-AMG S 63 Sedan today at Rs 2.53 crore, ex-showroom Bengaluru. This is the next addition to the Mercedes portfolio, along with the S 500 Coupe, S 63 AMG Coupe and the G 63 Crazy Color edition, which were launched last month. This is the 9th AMG model to be introduced in India and Mercedes-Benz's 10th launch in 2015. Mercedes-AMG S 63 sedan features the same 5.5-liter V8 Bi-Turbo AMG motor, which was seen earlier in the S 63 Coupe. The twin turbo V8 belts out 585 hp and 900 Nm of torque. The car is being brought to India as a CBU import and will feature a handcrafted power-plant, which will help the car propel at a rate of 0-100 km/h in 4.4 seconds and achieve a limited top speed of 250 km/h. S 63 sedan features the Magic Body Control suspension system like its 2-door variant, which utilizes two stereoscopic cameras at the front for detecting speed bumps and potholes, so as to actively adjust the air suspension stiffness rate to provide enhanced comfort.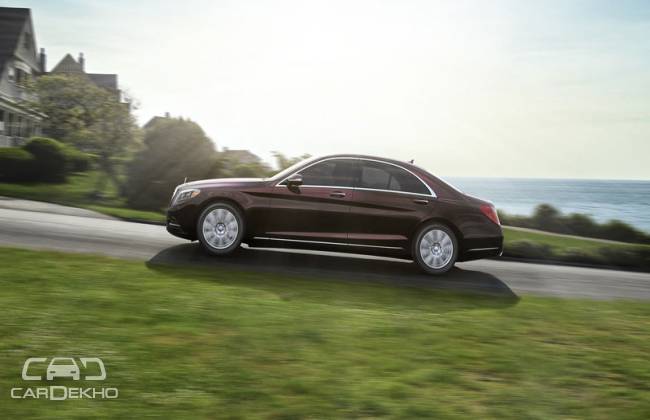 The 5.5-liter V8 Biturbo engine is coupled to an AMG 7-speed SPEEDSHIFT gearbox. As far as the looks are concerned, the differences between the S 63 AMG and the stock sedan version are comparatively subtle. The AMG version comes with sportier bumpers with larger air intakes. At the back, S 63 AMG features quad exhaust and a spruced up bumper with diffusers. The S 63 AMG side profile flaunts side skirts and lightweight forged 20-inch AMG alloy wheels, which are featured with AMG composite brakes. The car is nearly 100 kgs lighter than the stock S-Class.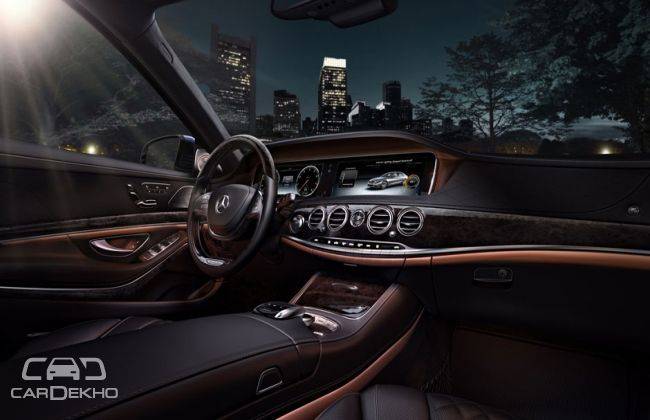 With exception to the performance-themed leather upholstery and interior trim, the interiors remain identical to the standard Mercedes S Class. The car comes with an all black interior upholstered with Nappa leather, and carbon fiber trim inserts which replace the wooden trim.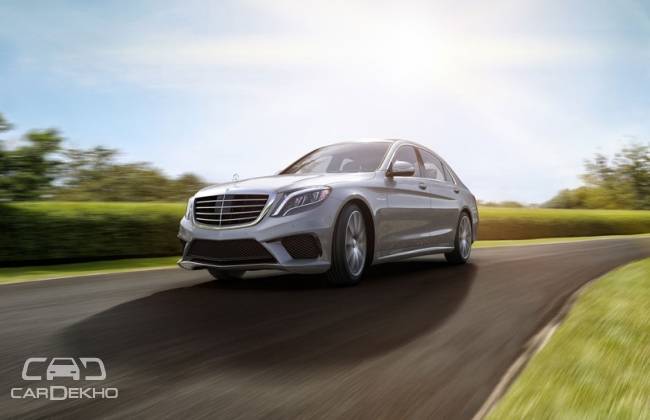 The Specs: Engine: 5.5-liter V8 Bi-Turbo Horsepower: 585 hp Torque: 900 Nm Gearbox: AMG 7-speed SPEEDSHIFT Price: INR 2.0 Crore (expected Ex-Showroom bangalore)
Also read:Mercedes Launches S 500 Coupe, S 63 AMG Coupe and G 63 AMG Crazy Color Edition
Know complete details about Mercedes S63 AMG Sedan
Source : S-Class - 2015 Mercedes S 63 AMG Sedan Launched at Rs 2.53 Crore