The 2015 Chevrolet Trailblazer was spotted in Jaipur today morning. The car was out on rounds, conducting its on-road tests. Previous spy shots of the Trailblazer, depicted a heavily camouflaged SUV. These pictures, however, provide a much more clear look at the exterior components like- the front split grill, taillight clusters, headlamps, flared wheel arches, etc. Speculations can be made that due to the variety of terrains offered by Rajasthan, the car is conducting terrain testing here.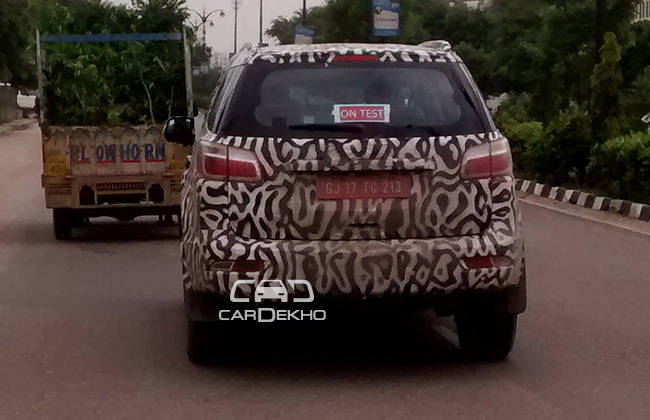 The car was cruising near Jawahar circle and flaunted projector headlights, LED tail lights and alloy wheels. These features are same as those seen in models available in markets like Thailand. It is expected that Trailblazer will get these feature as standard.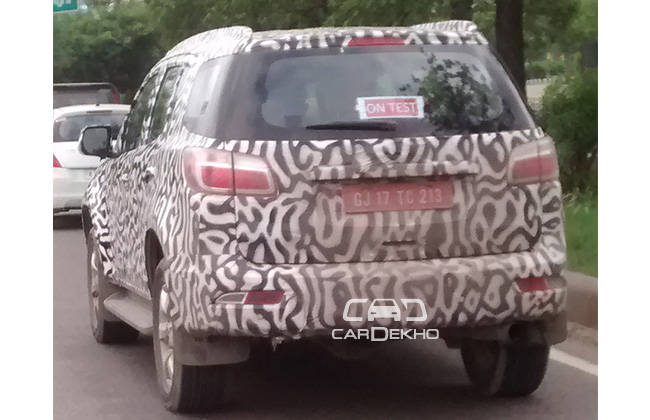 Like the engine available in Thailand, we expect the model in India to get the advanced 2.8 liter Duramax diesel that produces 197 bhp of power and a whooping 500 Nm of torque.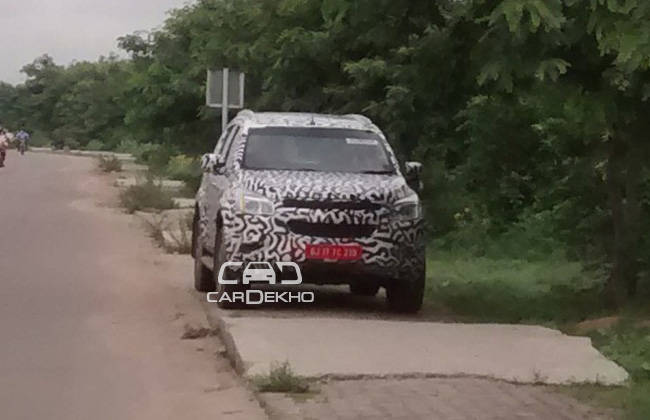 The SUV stands at 4878x1902x1847 (LxBxH), which is larger in comparison to other cars in the segment like Fortuner, Pajero, Santa Fe, etc. With such massive dimensions, we can expect plenty of space, which could be class leading. The interiors will feature contemporary styling and shift-on-fly toggle. The car is scheduled for an October launch and with such vigorous road testing, we can't wait to get our hands on it.
Source : 2015 Chevrolet Trailblazer Caught Testing, Launch in October