Totally Insane Camry! Toyota has unveiled purposefully built Sleeper Camry dragster at the on going SEMA Show (Specialty Equipment Market Association) in States. Toyota says, 'Sleeper' has been used in with Camary in the branding, as in drag racing terms 'sleeper' has been used for the vehicles which looks 'as innocuous as possible' - means not brutal looking. The vehicle will be on display at the SEMA Show from 4-7th of November and after the show it will tour the country at selected NHRA (National Hot Rod Association) races.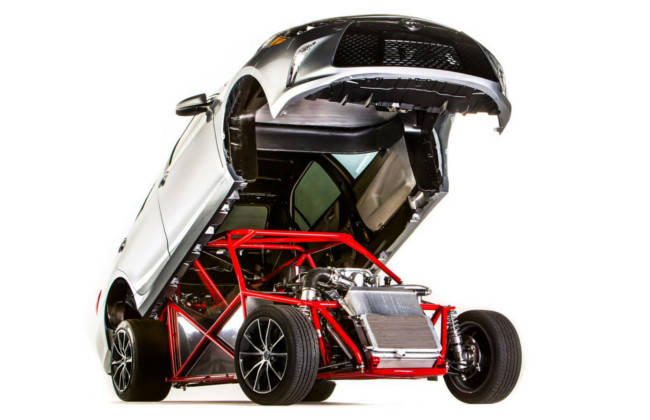 "This is the most extreme build we've ever unveiled at SEMA," said Toyota Engagement Marketing and Motorsports National Manager Steve Appelbaum. "The transformation from seemingly stock Camry to full-blown racecar just shocks the senses. Chuck Wade and the team at Motorsports Technical Center did a truly spectacular job executing the vision of this project."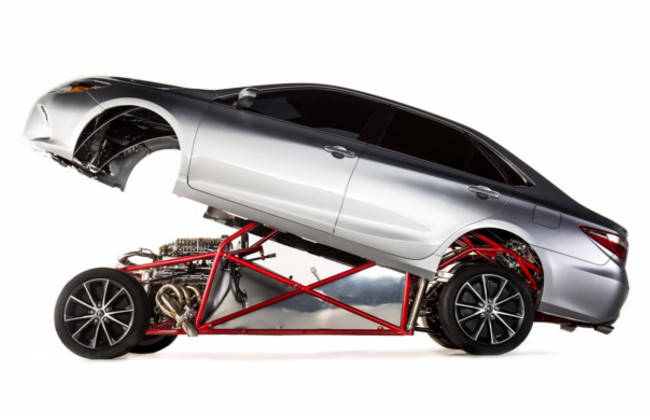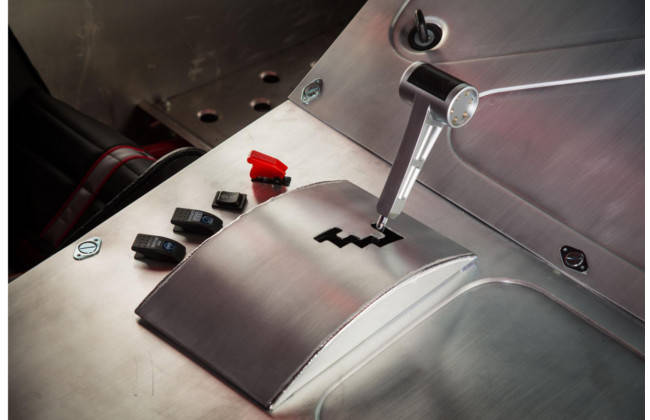 "This Camry is the ultimate sleeper — it definitely has the element of surprise on its side and more than enough muscle to drop the hammer on any unsuspecting car that pulls up," said Chuck Wade, Motorsports Technical Center Director.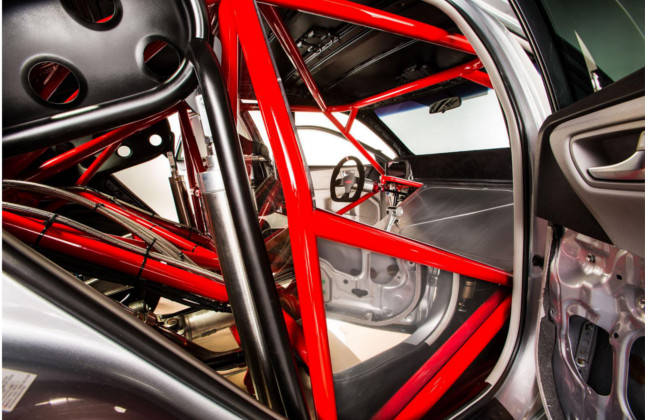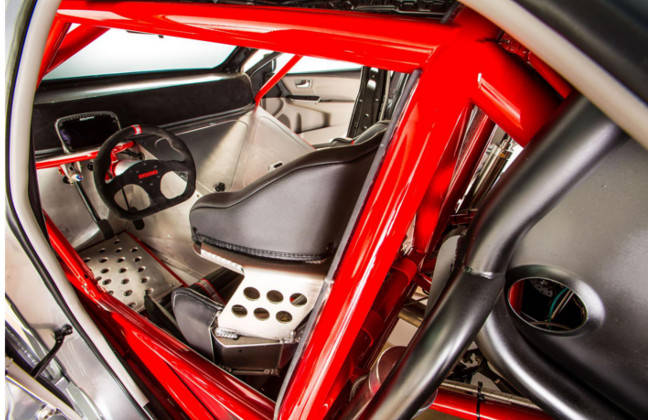 Sleeper Camry dragster features a Camry sedan skin on top of a tubular frame chassis and rides on Goodyear radials with production-style alloys. Speaking of the interior, the vehicle features fully functional stock doors and custom interiors with Autometer Digital Dash and Impact Racing safety harness.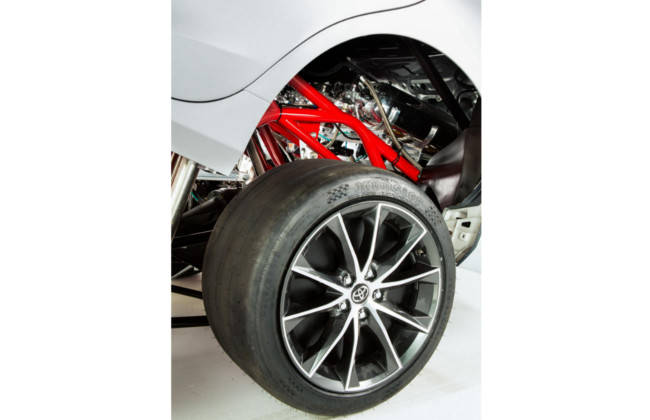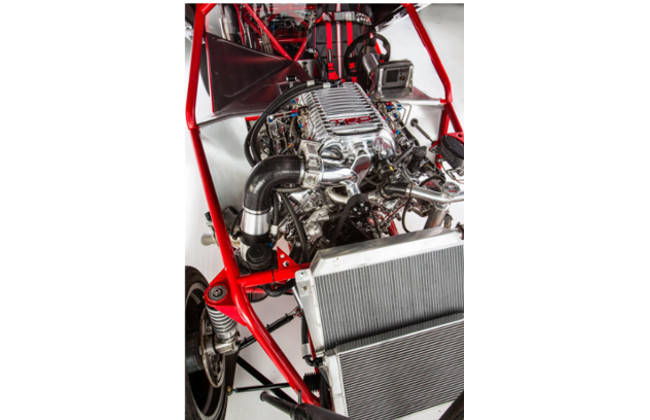 Whats under the hood of this dragster?
Under the Camry skin is a Toyota Tundra pickup borrowed 5.7-liter 3UR-FE V8 engine motor along with its transmission and electronics. The motor sucks-in air through TRD (Toyota Racing Development) supercharger and also features a wet nitrous system. The brutal power propels the Sleeper Camry to quarter-mile (nearly 400m) in 9.80 seconds (estimated). It also features 335/30/18 drag racing tires mounted on the Tundra borrowed rear axle. The ear piercing sound is produced through the Magnaflow exhaust system.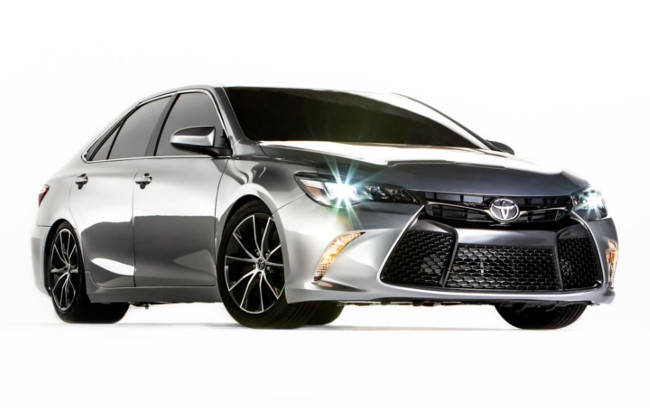 Source : CarDekho