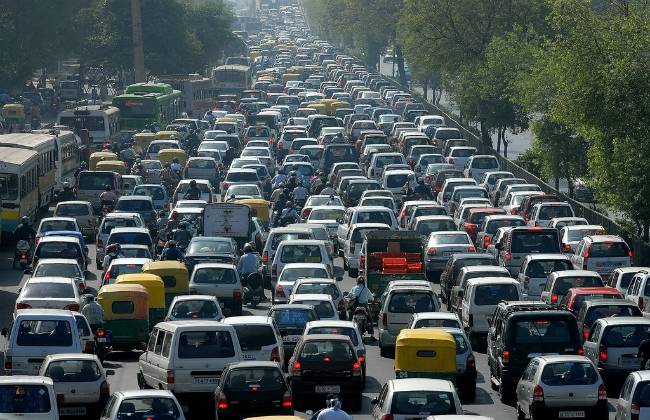 A fresh development has occurred, amending the earlier order by the National Green Tribunal to ban all diesel vehicles which have lived for 10 years, in Delhi. Now, the tribunal has modified its decision and has asked the Regional Transport Office (RTO) to deregister all diesel vehicles which have been on the roads for the past 15 years. Also, these vehicles will continue to have a national permit but, as per the new guidelines, will not be allowed to enter Delhi. This news brings some interim relief to old car buyers since they will now have some time to shift to a new car.
The first cars to be deregistered will be the 15-year-old diesel ones that are compliant with BS-I or BS-II norms. The NGT in its statement, said, "All diesel vehicles which are more than 15 years old and are BS-I, BS-II to be scrapped and no NOC will be issued." The tribunal also asked the Delhi Development Authority to assign appropriate parking space to the Delhi Transport Corporation and Delhi Police for the scrapped diesel vehicles.
The order says, "We make it clear that deregistration of diesel vehicles shall be complied with effectively without any default. However, registration authorities are directed to start the process with reference to oldest vehicles first, that is, diesel vehicles which are 15 years old should be deregistered first." The earlier order of banning diesel vehicles which are 10 years old or more was met with strong opposition from the general public, the auto industry as well as the central government. We hope that policymakers draw a clear picture regarding the upcoming car-scrapping policy soon, which will help both car users and makers come up with long-term plans for their vehicles.
Also Read: Environment Minister Prakash Javadekar Calls Diesel Ban "Unfortunate"
Source : CarDekho