The future looks very fast. Toyota's advanced hydrogen fuel cell vehicle, 2016 Mirai, will be the first to pace NASCAR Race. Specifically the Toyota Owners 400 NASCAR Sprint Cup Series race to be held soon at Richmond International Raceway, America. The Mirai will head the Sprint Cup Series field to the green flag emitting only water out its tailpipe, perhaps the cleanest lap on a NASCAR circuit. The four door saloon burns no fuel and works on fuel cell electric drive powered by hydrogen. It refuels in just five minutes and can be driven up to 480 kilometres on one tank.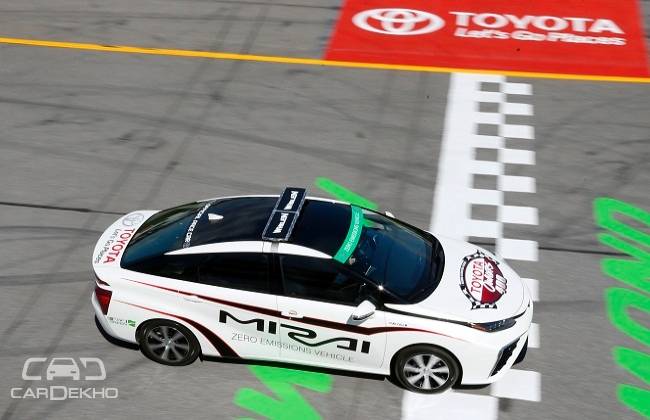 "Having a hydrogen fuel cell vehicle pace the Toyota Owners 400 is a historic moment for both Toyota and NASCAR and we're proud it's the Toyota Mirai," says Ed Laukes, Vice President Marketing, Toyota Motor Sales, U.S.A. "Bringing the Mirai to Richmond to pace this important race is another way for Toyota to showcase our innovation and environmental leadership." Toyota Mirai has been tested and approved by NASCAR to pace NASCAR Sprint Cup Series race after it ran a test session at RIR. This test proved the Mirai's on track performance requirements to pace the NSCS race.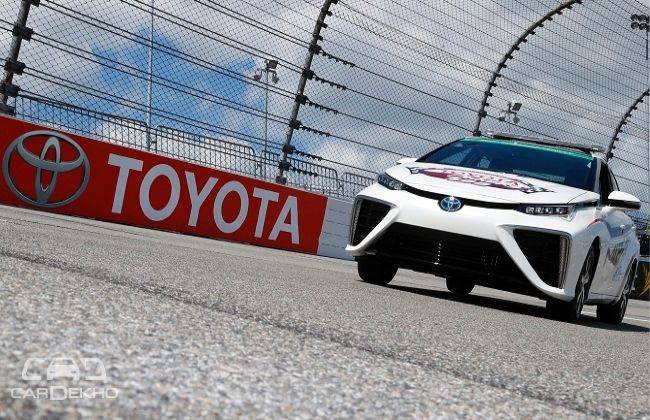 Toyota has been sitting at the forefront in developing clean fuel technologies, and the Mirai is the brand's crowning jewel. Toyota already has in excess of 2 million hybrid vehicles on American roads, which is by far more than any other manufacturer has managed. The development continues in the field of plug-in, electric and hydrogen fuel cell technologies from Toyota.
Source : Toyota Mirai put through its paces on track