After launching the Nano GenX, Tata Motors today introduced a new initiative called 'The Chosen Ones'. Through this campaign, the home grown car manufacturer offers an exciting opportunity for select GenX Nano customers to win an all-expense paid trip to Sanand and witness the roll out of their own Nano, which they have booked, at the manufacturing facility. This is a first-of-its-kind in India and yet another customer centric initiative announced by the company. The campaign is live from today and will end on June 18, 2015.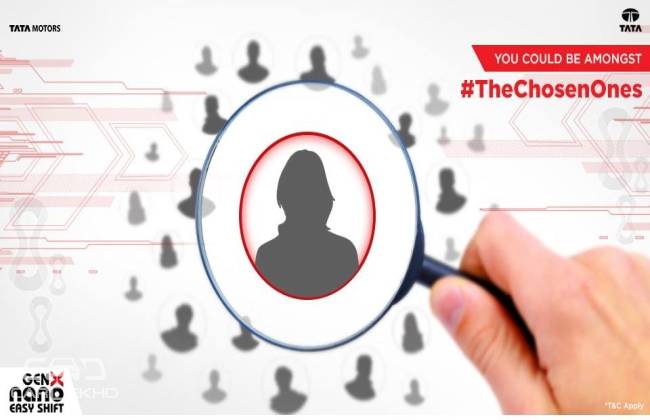 In this ad campaign, the customers who have booked the car or will book the car by June 18, 2015 will be eligible, out of which, 20 customers will be short listed based on an audited process. These lucky winners will be announced on 24th June and will be treated with an all-expense paid trip to Sanand on 7th July, 2015. 'The Chosen Ones' will also receive a birth certificate of their cars at the plant.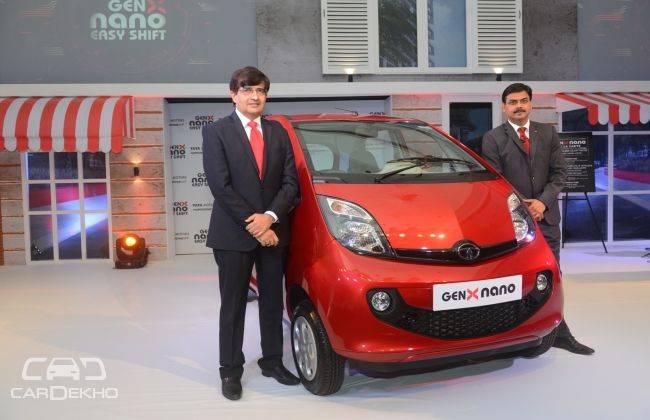 Mr. Mayank Pareek, President, Passenger Vehicles Business Unit, Tata Motors on this unique customer experience, said, "After Zest and Bolt, the GenX Nano is our third offering under Horizonext and we continue to reach out to our customers to enrich their experience in every horizon. 'The Chosen Ones Campaign' offers a unique platform to fulfill our promise to bring the best customer experiences, as we create new products and launch new initiatives that allow our customers to engage with our next-generation cars. The new GenX Nano is a smart, stylish, efficient and a practical city car which has strong potential in the compact hatch segment. While we have developed an exciting product for the young and young at heart, we also want to ensure we reach-out to our customers in the most innovative manner. This is a step in that direction."
Tata Motors recently launched the GenX Nano at Rs 1.99 lac. The AMT or 'Easy Shift' came with a price tag of Rs 2.69 lac for the XMA variant and 2.89 lac for the top of the line XTA variant. All prices are ex-showroom Delhi.
Source : Nano - Tata Motors New Initiative, 'The Chosen Ones', Gives Lifetime Opportunity To Nano Buyers