For the first time in its history, Skoda has produced more than one million vehicles in a calendar year this year. The milestone car was a moon white Skoda Fabia rolling of the production line at Skoda's main plant in Mladá Boleslav. Skoda has also produced 1.5 million components (engines and gearboxes) at so far this year. 533,000 engines and 967,000 gearboxes have been produced at the plants in Mladá Boleslav and Vrchlabi for Skoda models and other brands of the Volkswagen group.
"For the first time in the 119-year history of our company, SKODA has today crossed the magic threshold of one million vehicles produced in a single year," says SKODA CEO Prof. Dr. h.c. Winfried Vahland. "A milestone for the brand that the whole team can be proud of. We will not become complacent about this success. SKODA will continue to grow."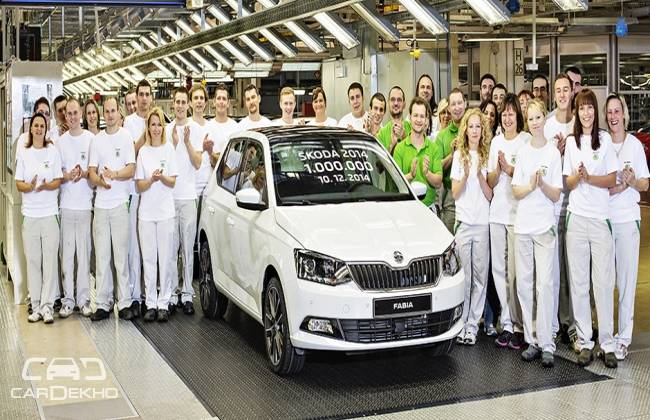 The record production comes after the most comprehensive model campaign launched by Skoda in 2010, renewing the model range and expanding in key areas. After joining the Volkswagen Group April 1991, Skoda has recorded a six-fold increase in sales.
"The figure of one million vehicles produced this year demonstrates the strength of our Czech and international production sites and the skill of our all production teams," explains Michael Oeljeklaus, SKODA Board Member for Production and Logistics. "We plan to further modernise and expand SKODA's production over the coming years."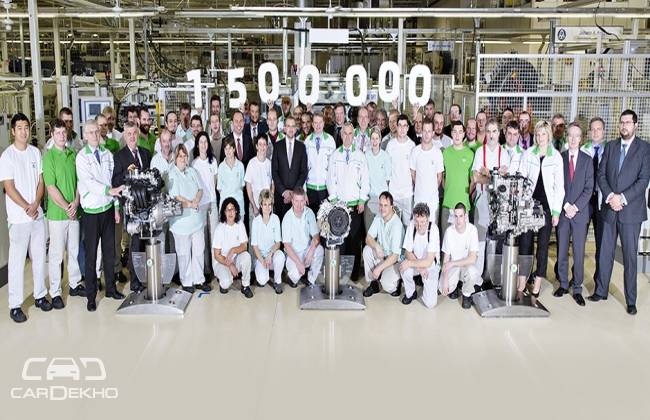 Skoda also produces eight engines and three types of gearbox in total for itself and its cousins in the group. In recent years, Skoda has expanded the manufacturing of engines and gearboxes step by step with investment going in new engineering centers and production lines.
"SKODA's component development and manufacturing is an important pillar of our global production network," says Frank Engel, Head of SKODA component manufacturing. "The record number of 1.5 million engines and transmissions produced this year underlines the efficiency of this area and the high level of expertise of our employees. As an important part of the 'Center of Excellence' in the Volkswagen Group, component manufacturing will continue to expand in line with the growth strategy of the Group and brand."
Source : CarDekho