Porsche is currently working on a range of smaller-displacement engines with fewer cylinders, really? Now, after reading this, the first question that arrives to any car buff's mind, is a big 'Why?' But to keep the sales chart going, auto manufacturers are now ready to opt something which they were never known for. When Ferrari can pick a path to practicality and make out an FF(despite of all the criticism), then why not Porsche.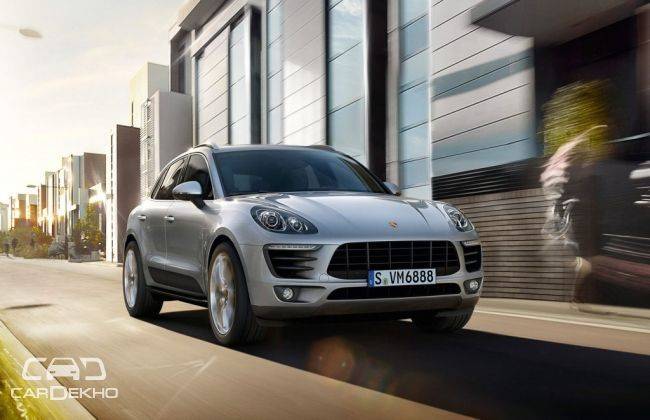 According to a report in the Car magazine UK, Porsche is developing an all-new range of horizontally opposed four-cylinder units for its sports car and SUVs. Porsche will be introducing three versions of its turbocharged horizontally-opposed four cylinder. With turbocharging as a standard equipment, the new four-pots engines will arrive in three displacement options, namely- 1.6 ltr., 2.0 ltr. and 2.5 litr. The 1.6-litre unit is claimed to deliver 210bhp, the middler 2.0-litre mill generates 286 bhp, while the largest of the series- 2.5-litre, is said to crank out 360 horses of power. The new engine family will initially be paired to an either a six-speed manual or seven-speed dual-clutch automated box.
These new mills are expected to make its debut in an entry-level version of the next gen. Boxster/Cayman siblings due next year. If the report is to believed, then this would be the smallest engine in a Porsche since 1969 discontinued 912 (four-cylinder original version 911). The report also suggests that motor was intended to be shared by a new small Porsche and other parent group- Volkswagen Group's sports cars. The current generation Boxster is powered by flat-sixes, 2.7-litre. with 261bhp/280nm for the base trim. While, the Boxster S and GTS comes equipped with the 3.4 litre mill with 311bhp/360Nm and 325bhp/370Nm respectively.
The manufacturer has already introduced a four-cylinder version of its Macan SUV, that uses a turbocharged 2.0-litre in-line four-cylinder direct injection engine, which also does its duty in VW Golf GTi performance package, pumping out slightly more power at 237 bhp but the same peak torque of 350Nm. Specially made for for emerging Asian markets such as China, the Macan's four-cylinder engine is mated to a standard seven-speed PDK dual clutch gearbox.
Source : CarDekho