Land Rover's Special Vehicle Operations (SVO) has collaborated with British designer Sir Paul Smith to build a one-off bespoke Defender, as the company is celebrating the final production months of the iconic car.
The colours used on the one-off special edition are said to be inspired by the British countryside and dons 27 different colours, including Smith's trademark stripes. "I wanted deep, rich colours, but at the same time, I wanted them to work together yet be surprising," he said.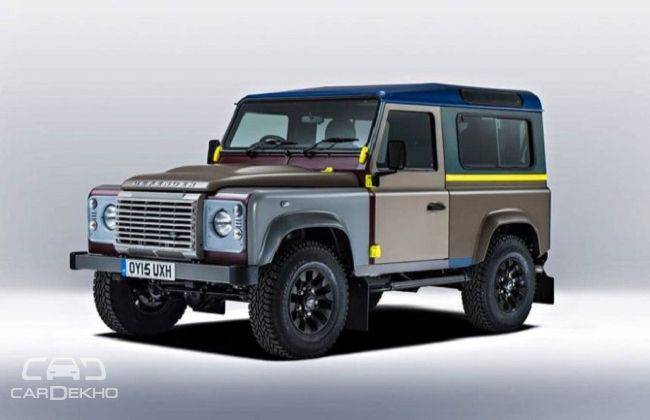 Launched recently outside the designer's store on Mayfair's Albemarle Street, the one-off won't be offered for sale. Land Rover has made it just for the celebrating the record-breaking production run of its first car, which began in 1948, just two years after Smith's birth in Nottingham.
Just like outside, splashes of different colours comes as a main highlight, complimented greatly with a mixture of top-notch leather and fabrics. "Inside, black leather contrasts against blue stitching and there are lots of little hidden details throughout. For example, there is an image of a set of keys printed inside the glove compartment. Then there is a hand-painted bee on the roof, which is another little tongue-in-cheek reference to the countryside and the heritage of the car. Also, the traditional Defender clock has been replaced with a Paul Smith fascia. My designs are known for their attention to detail, so I didn't want this Defender to be any different," he concluded.
With the end of production set for December, sales of the car have already taken off. And currently driven partly by some celebration models, including the Heritage, the Adventure and the Autobiography launched earlier this year, which are largely sold out as well.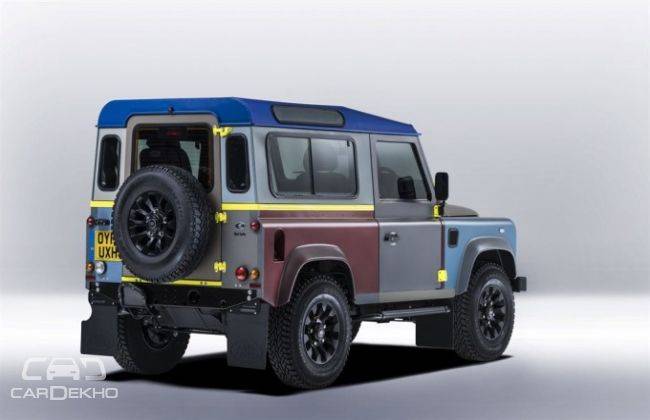 Source : CarDekho