Sketches of a new concept car designed by Audi have been released by the German automaker. The concept car named, the E-tron Quattro will make its debut at the Frankfurt Motor Show next month. The new Q6, which will be launched in 2018 will go into production based on a scaled down version of this concept car. During Audi's annual accounts press conference, the automaker first mentioned the concept, which was addressed as codename C-BEV when it was in its development stages. The concept is aimed to be an all-electric SUV that Audi plans to bring out in 2018 and is conceived to compete and rival the Tesla Model X.
The concept car also shares its electric drivetrain with the latest R8 E-tron, amongst other parts. The SUV will feature three electric motors, one of which will be incorporated in the gearbox and the other two will individually drive the rear wheels. According to Audi, the E-tron Quattro will produce 500hp.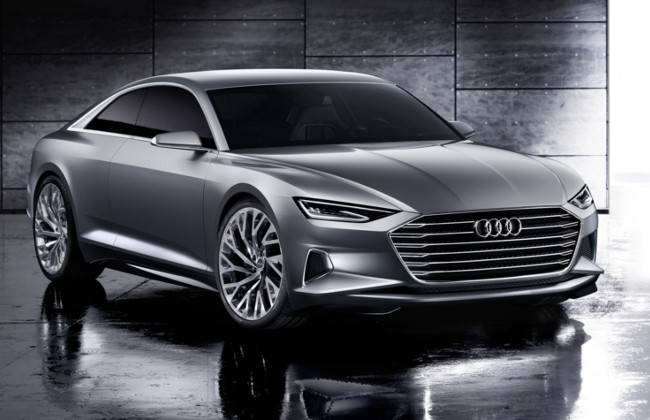 Last year in november Audi also released a similarly striking concept called the Prologue. The concept featured an aggressive front end, incorporated the signature Audi single-frame grille and was much wider and lower than before. The concept flaunted a very powerful image, courtesy of its strong horizontal effect on the bold front-grille. The headlights featured a new graphic and combined two separate technologies, including laser light and Audi Matrix beam-splitting.
The concept was powered by the Audi's 4.0-litre TFSI mill, which was tweaked to produce 605 bhp and 753 nm of peak torque (with overboost) for Prologue. The engine is coupled to Audi's eight-speed tiptronic automatic gearbox and helps the coupe accelearte from 0-100 kmph in just 3.7 seconds.
Also read: Audi Showcases R8 e-tron Piloted Driving Concept at CES Asia