A new model to replace the current Mini Countryman, codenamed F60, is expected to make its debut late next year. Early in 2016 Mini will be launching its all-new Mini Cabriolet and later that year it will be followed by the new Countryman.
Aesthetics of the new model will be redesigned and will feature sporty styling, inspired by the four time Dakar rally champion: Mini X-Raid. Besides, the car is expected to be more spacious than the current model, as it will be based on the UKL platform.
An off-roading version of the Countryman will also be made available. The new Mini Countryman will incorporate a hybrid power-train and the four-wheel-drive system from the BMW 2 Series Active Tourer. The car will get bigger as well, since the length and the width dimensions of the car are expected to grow by 150mm and 10mm, respectively. It is quite probable that the new Countryman will also feature a bigger boot.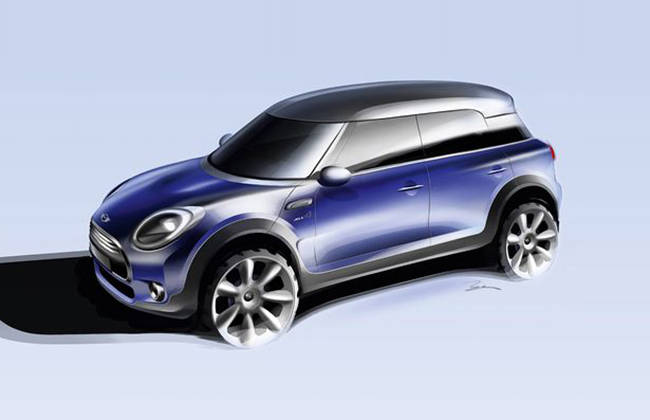 Under the Mini's future five-model portfolio, five new cars are expected to make their debut alongside the under-development, Cabriolet: Mini Superleggera and the Cooper diesel and petrol twins: the Clubman and the Cabriolet. This renders a fifth model, which remains unknown after taking in account the addition of the new Countryman, to Mini's current future five-model roster.
Source : Cooper Countryman - New Mini Countryman coming next year end