Jaguar has announced cooperation with British Land Speed Record Team, who are preparing for a new World Land Speed Record attempt in 2015. The team claims to achieve 1609kmph in the year 2016 on the Bloodhound SSC. The role of the new Jaguar F-Type R with its All-Wheel drive system was to test the communications on the Hakskeen Pan in the Northern Cape of South Africa.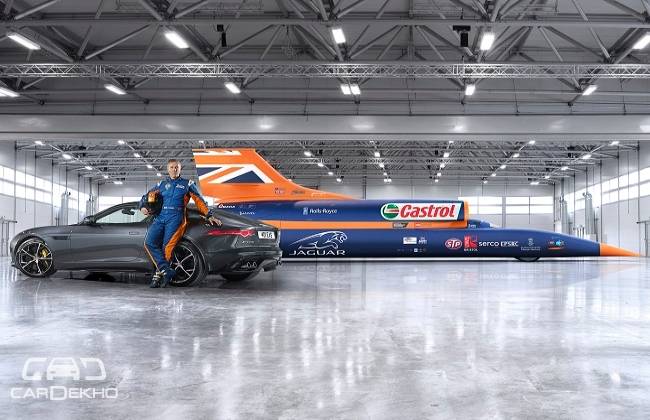 This test is the beginning of technical cooperation between the Bloodhound Project and Jaguar. The aim of both the teams will be to raise the world land speed record of 1228kmph set by Wing Commander Andy Green back in 1997.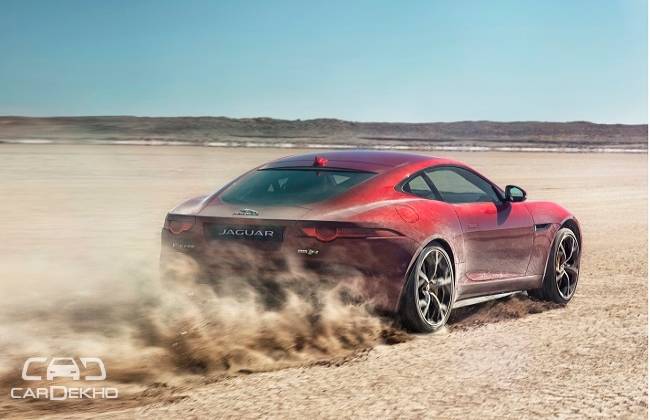 Proving the all-wheel ability of the new F-Type R on the soft surface of the pan, the car achieved 0-100kmph in just about 3.9seconds and on to an electronically limited top speed of 299kmph. Ian Hoban, Vehicle Line Director, Jaguar said, "Our target with engineering the all-wheel drive F-TYPE was to maintain the engaging rear-drive character that's so important to Jaguar sports cars, yet offer even greater dynamic capability. The result is a controllable, exploitable and blisteringly fast performance car in all weather and road conditions." Also the All-Wheel drive system is one of the many more upgrades on the new F-Tytpe R. The F-Type lineup will be growing from 6 to 14 variants by 2015, and the entire range will be on display at the LA Motor Show this year.
Coming back to the Bloodhound test, the Jaguar was fitted with the same radio as the rocket powered Bloodhound SSC and a Jet. The F-Type was driven at full chat alongside a jet flown at 800kmph just 50 feet above the ground. A combined closing speed of 1126kmph ensured the successful test of communications system which will connect Andy Green in the Bloodhound SSC and the ground team. AWD F-TYPE R Coupé was piloted Bloodhound Project Director and former World Land Speed Record holder, Richard Noble who mentioned, "We are absolutely delighted to announce Jaguar as a Main Partner to the Bloodhound Project. This is a very fine match – Jaguar is very strong on innovation and with its huge drive in advanced technology, education and motorsport track record, we have the perfect partner."
Source : CarDekho