The E-Class is the highest selling luxury sedan in India and also the highest selling product in Mercedes-Benz India's portfolio in India, with over 30,000 units on Indian roads. The new E-Class now features additional equipment to take on the likes of the Audi A6 and the BMW 5-Series. Mercedes Benz celebrates the E-Class' global sales anniversary today and has unveiled the MY16 E-Class for the Indian market.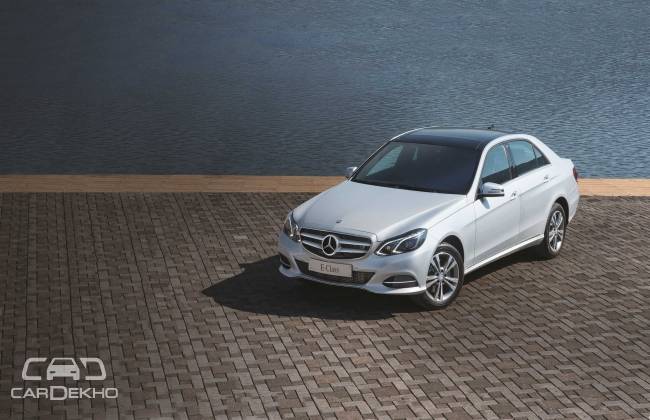 Mr. Eberhard Kern, Managing Director & CEO, Mercedes-Benz India commented on the introduction of the MY 16 E-Class, "The E-Class remains our highest selling luxury sedan in India and with the introduction of the refreshed MY 16 E-Class, we offer our discerning customers additional value in form of enhanced equipment. We are confident; with the MY 16 E-Class we will continue to consolidate our lead in the segment. Introducing the latest products and technologies and periodically refreshing the existing ones is vital to winning customer confidence. At Mercedes-Benz, our key focus is aligned to offer our customers feature rich, topend product that embodies modern luxury to its core." Whats new?
New Telematics with Navi ready function: The MY 16 E-Class is equipped with the new Audio 20 Telematics System with internet capability, pre installation for navigation (Garmin Map Pilot), radio, Bluetooth and CD player. It also gets a high resolution colour media display (20.3 cm). The Garmin Map Pilot itself is optional and features 7,068 cities mapped at a street level and residential house level data for 80 cities, Over 10.63 million POIs. 3D terrain-, building- and landmark view, Photo-realistic junction view and lane assist etc.
Reverse Camera: The new MY 16 E-Class is equipped with a reverse camera which facilitates comfortable reverse parking and manoeuvring. The dynamic guide lines assist the driver with driving manoeuvres and adds to the convenience while parking.
The E 200 is priced at 48.50 lakhs, the E 250 CDI is priced at 50.70 lakhs and the E 350 CDI is priced at 59.90 lakhs (prices ex-showroom Delhi) and available for sales in dealerships across the country.
Source : Mercedes-Benz E-Class - Mercedes-Benz introduces the new MY16 E-Class starting at Rs. 48.50 Lacs