Following a successful event in Pune, Maruti Suzuki India Ltd. (MSIL) flagged off an all women car rally in New Delhi on Sunday. The single-day event witnessed a participation of 80 Maruti Suzuki cars, all steered by women drivers. With an aim of encouraging women participation in motorsports, we are spearheading such multiple intra city rallies, stated MSIL. Vaneeta Kumari in her Alto emerged as the overall winner of the rally.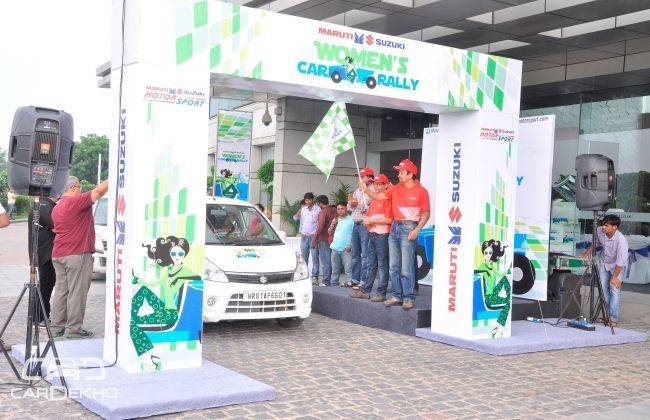 Mr Manohar Bhat, Vice President, Marketing, Maruti Suzuki said, "Maruti Suzuki's association with motorsports spans across the last 2 decades. With each passing year, women interest in rallies has seen a significant upsurge. The TSD rally is a test of driving as well as planning skills which serves as a stepping stone for women enthusiasts eager to carve their niche in adventure sports. Moreover, it increasingly offers them opportunities to gauge their preparedness for bigger rallies like Maruti Suzuki Raid-de-Himalaya, Maruti Suzuki Desert Storm and Maruti Suzuki Dakshin Dare. This is coupled with the objective of imbibing road discipline and promoting road safety amongst drivers."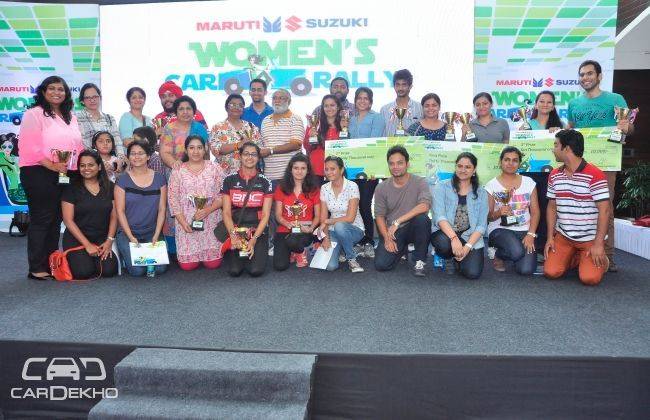 Held over a 103-kilometer route, the rally started from the Maruti Suzuki Head Office in Vasant Kunj. Then after crossing several cities and upcountry roads including Mehrauli, Gurgaon, Damdama Lake, Sohna, it successfully concluded at the MSIL office again. The participants had a road book with instructions regarding directions, distance and time. The main motive was to remain within average speed, follow traffic rules, and navigate the route correctly while strictly keeping to the prescribed time.
Winners :
# 1st Vaneeta Kumar /Komal Soni - 00:23:07 (Alto)
# 2nd POONAM RANA /RIHEN BHARDWAJ 0:23:50 (Gypsy)
# 3rd MALIKA BAJAJ /DHRUV DHALL 0:25:16 (Dzire)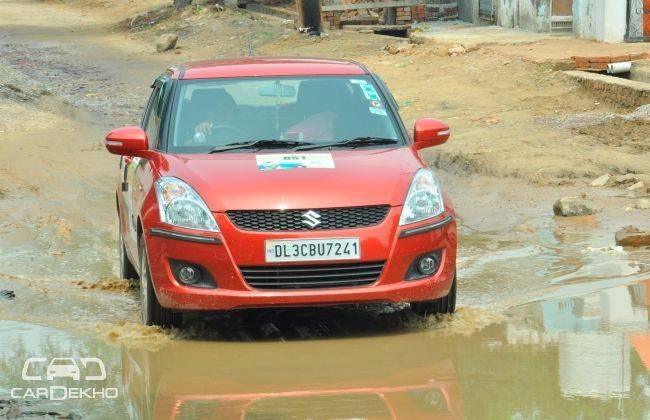 Expressing her joy on winning, Ms. Vaneeta Kumar, driving the Maruti Suzuki Alto (with co-driver Komal Soni), said, "The Maruti Suzuki women car rally 2014 was very well organized and a much appreciated event. It took us through remote areas of our home town giving us an entirely different flavor of the city, which was hitherto undiscovered by me. The route was tricky and unknown, though I enjoyed every moment of traversing through it. I look forward to more events like this as they encourage Indian women to be a part of motorsports."
Source : CarDekho