Following the growth in SUV sales, JK Tyres launched Ranger, a new range of premium SUV tyres in India. These multi terrain, high performance tyres offer superior grip and control on-road and off-road. The Ranger is available in 2 variants, Ranger A/T (All Terrain) which has superior off road application and Ranger H/T (Highway Terrain) for tarmac use. JK Tyres have launched this range on July 26, 2015 in a bold, one of its kind experimental off road drive in Panaji, Goa. This was done even before the commercial launch of the product which shows the confidence of the company on its quality range.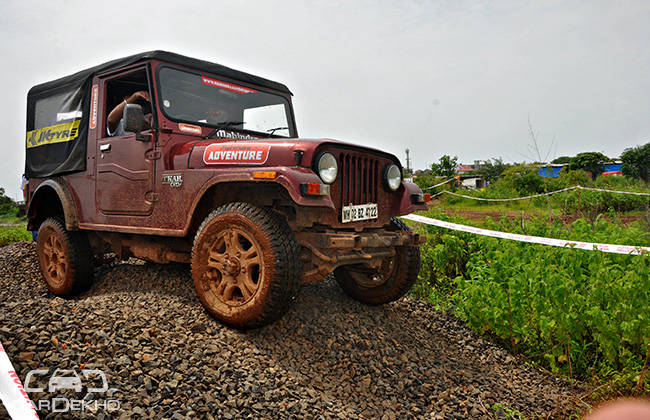 The Ranger series features a superior dual tread compound with full depth grooves which provide optimum road contact and superior multi terrain stability. Ranger also has specially designed sidewalls which enables Sports Utility Vehicles to overcome tough road terrains and hazards easily without loosing control. These tyres will be available in 10 sizes which should cover all types of SUV's in Indian market like Audi Q-Series, Land Rover Freelander, Fortuner, Nissan X-trail, Terrano, Pajero, EcoSport, Duster, etc.
At the launch, Mr. Vivek Kamra, President - India Operations, JK Tyre & Industries Ltd said, "Technology & R&D have been the driving forces at JK Tyre. Aspiring to augment our presence in each and every product segment, Ranger Series is yet another marvel from our state of the art R&D facilities." He also added, "Being a customer centric company, this product reiterates our commitment to identify new and emerging customer needs and proactively introduce technologically advanced products to keep pace with changing market scenario."
Ranger Series has been rigorously tested globally by JK Tyres professional race drivers on various terrains and has been assessed as best in class in handling, grip and braking. JK Ranger AT Series stops within 4 seconds; be it dry road or wet road (Dry road 100 to 0 kmph in less than 4 seconds and for wet roads 80 to 0 kmph in less than 4 seconds). The tyre maker has currently 9 plants in India and Mexico with a production capacity of around 20 million tyres per year. Along with the Indian market, JK Tyre is also focusing on the growing demands of South East Asia.
Source : JK Tyres Launches the Ranger Series: Rugged New SUV Tyres