Jeep has showcased seven new concepts for the 49th Annual Easter Jeep Safari on the challenging trails of Moab, Utah. Alongside these new fun and capable off-roaders will also be a collection of Mopar and Jeep Performance Parts available for interested customers. The Easter Jeep Safari is an entire week of difficult off-road driving on rough and rugged trails and is attended by thousands of enthusiasts. Mopar engineered Jeep Performance Parts (JPP) line meets strict Jeep specifications for extreme 4x4 capabilities and craftsmanship so owners can transform their stock vehicles to even more capable off-roaders.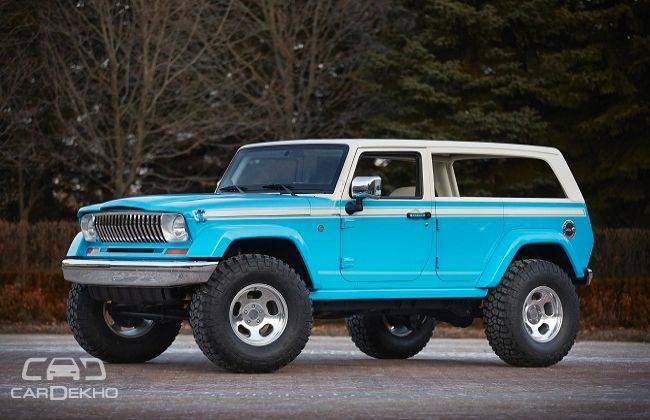 Jeep Chief
A tribute to the classic 1970s era full-size Jeep Cherokee, this Wrangler-based concept vehicle evokes the west coast surfer lifestyle of sun and fun with a nod to beach drives.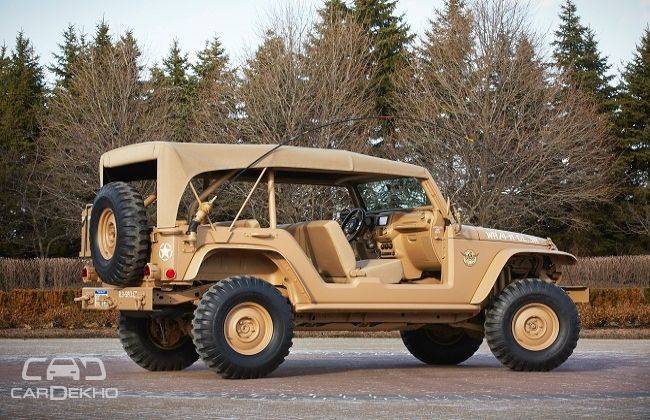 Jeep Staff Car
The Jeep Staff Car was built as a salute to legendary Jeep military service vehicles. The open-air Wrangler 4-door-based concept vehicle highlights rugged functionality with heritage design cues. It looks historic and authentic, but is all new.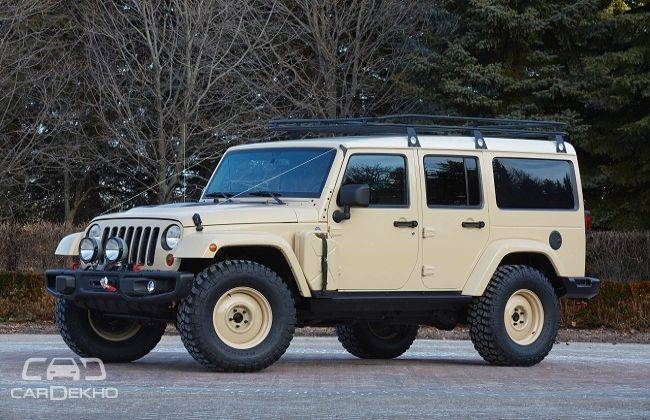 Jeep Wrangler Africa
Africa is the ultimate Jeep Wrangler for back-country and overland expeditions, with room for extra gear and auxiliary fuel tanks.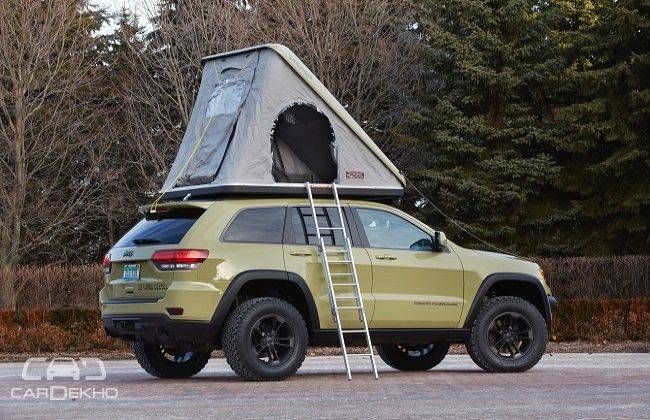 Jeep Grand Cherokee Overlander
The Grand Cherokee-based Overlander concept vehicle represents the rough-and-tumble side of Grand Cherokee, a rugged and dependable vehicle customized for the enthusiast interested in overland expeditions where they travel and camp out of their vehicle.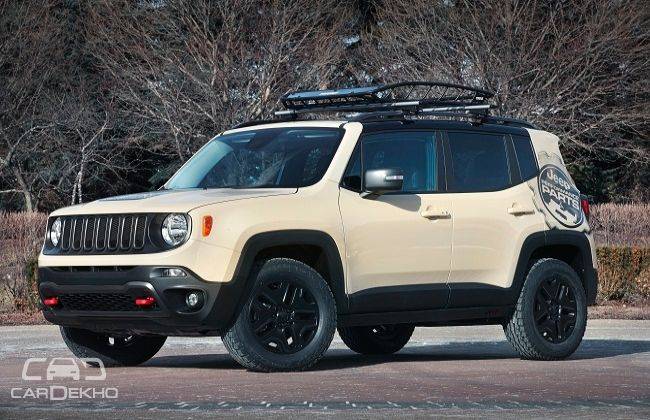 Jeep Renegade Desert Hawk
Newest addition to the Jeep line-up, the Jeep Renegade, is the basis for the Desert Hawk concept vehicle, and is equipped with a selection of Mopar and Jeep Performance Parts for the ultimate desert adventure.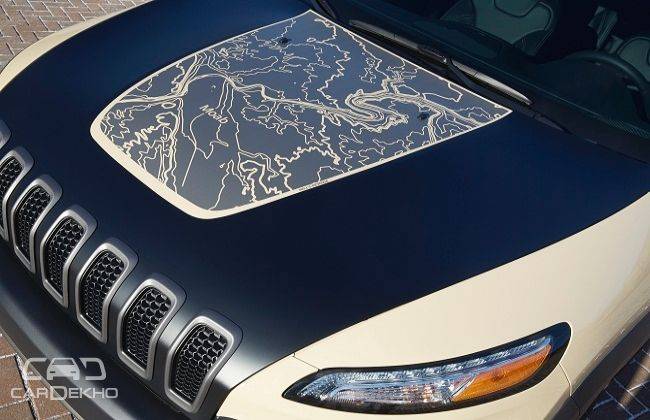 Jeep Cherokee Canyon Trail
Developed from the Cherokee, the Canyon Trail ups the Cherokee's best-in-segment capability with Mopar and Jeep Performance Parts specifically designed for even more off-road prowess.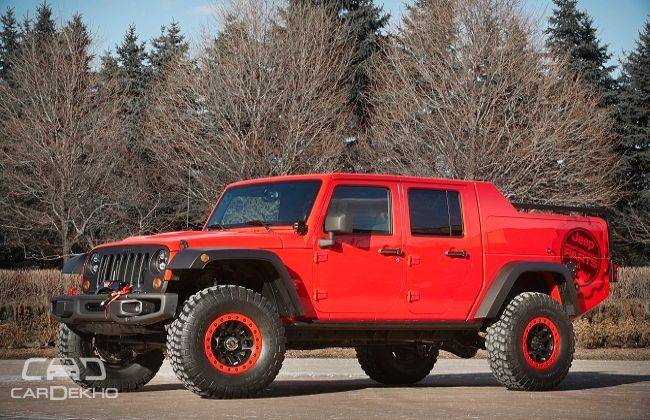 Jeep Wrangler Red Rock Responder
Based on the Jeep Wrangler, the Red Rock Responder is a support vehicle purpose-built to traverse the world's harshest terrain with premium off-road equipment to respond to any vehicle emergency with spare parts and tools stored in the built-in drawers and compartments of the cargo box.
Source : CarDekho