PROTON Holdings Berhad has appointed the new Chief Executive Officer of Group Lotus plc as Jean-Marc Gales. Gales has held several significant positions with numerous global automotive manufacturers. Prior to his new appointment at Lotus, Gales was Chief Executive Officer of the European Association of Automotive Suppliers (CLEPA) since 2012, where he played a key role in turning around the association through various strategic initiatives, including streamlining the working processes and increasing corporate members from 82 to 112. Gales also established a lobbying strategy with the European Parliament and European Commission, and helped define the Industry Research & Innovation Strategy and Roadmap for 2025.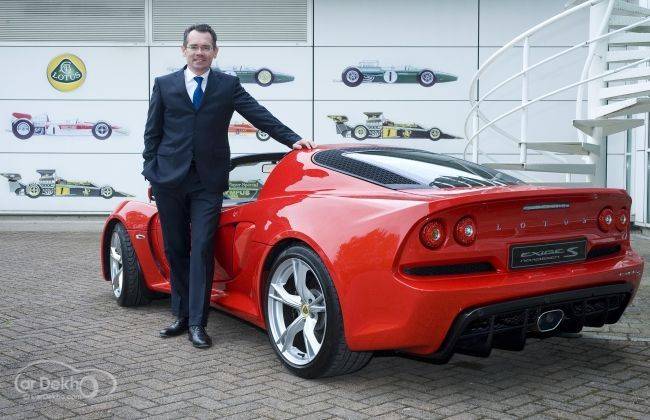 Before joining CLEPA, Gales was the President of Automobiles Citroen and Automobiles Peugeot, between 2009 to 2012. There he restructured the entire sales value chain and implemented a new brand strategy for the DS Line and introduced the Citroen DS in major markets around the world. During his tenure there, the Company delivered record retail sales in 2009 and 2010. Gales' other previous appointments include several senior positions in Daimler AG, General Motors and Volkswagen AG. Aslam Farikullah, current Chief Operating Officer of Group Lotus plc, remains as Member of the Board of Lotus Cars Limited and will continue to contribute to the growth of the business in the future.
Dato' Abdul Harith Abdullah, Chief Executive Officer, Proton, is pleased to welcome Gales to the Group. He stated, "This is an exciting time for Lotus, and Jean-Marc's appointment could not have come at a more appropriate time, especially taking into account our plans for Lotus. We believe that with his strong technical and managerial expertise and leadership, Jean-Marc will be able to drive the Lotus transformation plan and further enhance Lotus' business and capabilities."
Lotus Cars builds world class, high performance sports cars including the award-winning Evora, the iconic Elise and the stunning Exige. Lotus Engineering provides comprehensive and versatile consultancy services to many of the world's OEMs and Tier 1 suppliers and is an internationally recognised automotive engineering consultancy. Global facilities include those in the US, China and offices in Germany and Japan. Lotus is a global high-tech company, committed to driving forward technology for both Lotus Cars and its Engineering clients, spearheading research into such areas as hybrids, electric vehicles and renewable fuels. Lotus Motorsport builds and develops vehicles for GT racing with the Evora GX, GTC, GT4, and GTS, in addition to racing vehicles such as the Exige V6 Cup and Elise Cup cars. PETRONAS is the Official Lubricants Partner for Lotus Racing vehicles competing in various high-profile international GT categories. Lotus also competes in Formula 1 with the Lotus F1 Team, racing in the iconic Black and Gold Livery.
Image Courtesy: Lotus Cars
Source : CarDekho