This 6-generation BMW's flagship sedan loses a hefty 130 kilos thanks to the extensive use of Carbon-Fibre-Reinforced Plastic (CFRP) in the passenger cell - tech transfer from BMW i range!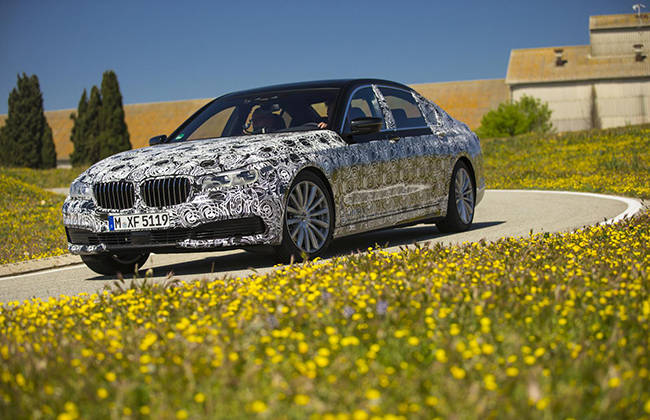 BMW highlights the very first details of the new anticipated sixth generation 7 Series. The flagship sedan is coming with extensive innovation from its bare bones to its interesting gimmicky features. The 2016 sedan is expected to launch in coming months, maybe at the 2015 Frankfurt Motor Show.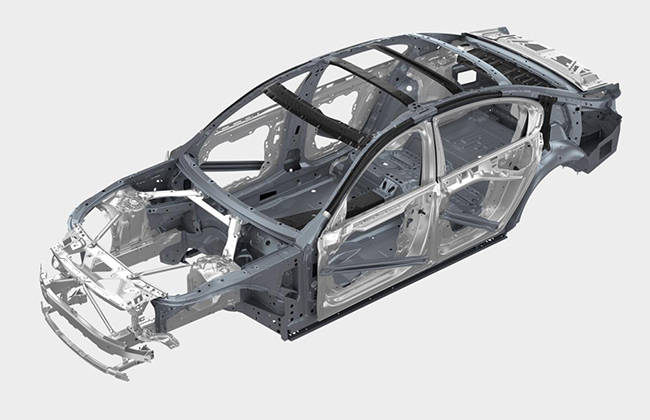 Speaking of its innovations compared to current vehicle, the new 7-Series uses Carbon-Fibre-Reinforced Plastic (CFRP) in its passenger cell making it 130 kilos lighter than the 5th-gen car. And at the same time, torsional rigidity and strength have increased.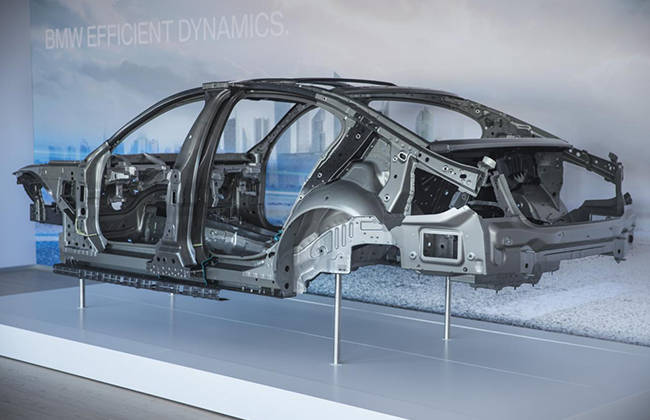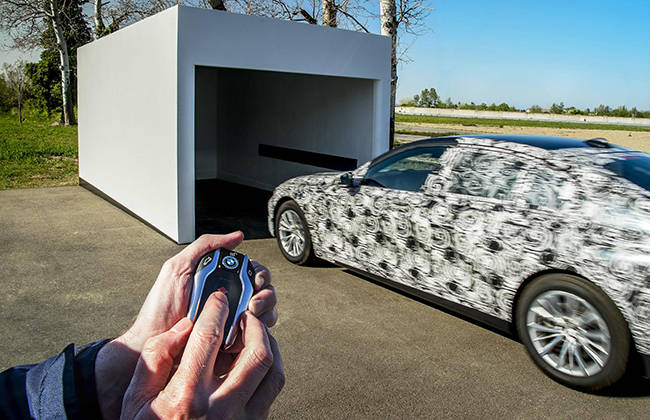 It get BMW's newly developed display key, if you're thinking that the key is for flaunting only - 'isn't this key sexy?' Well you can flaunt it, but with the help of the key you get the 7 Series out of parking spaces or garages without anyone at the wheel. Isn't it cool?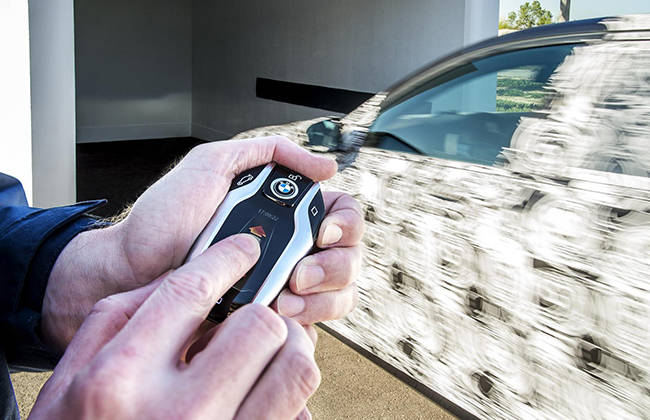 iDrive screen is a touch unit for the very first time and it gets cool gesture controls too!
It also debuts touch enabled iDrive info system's screen and sports gesture controls too. The gestures can be used for a number of functions, including controlling the volume in audio applications and accepting or rejecting incoming telephone calls.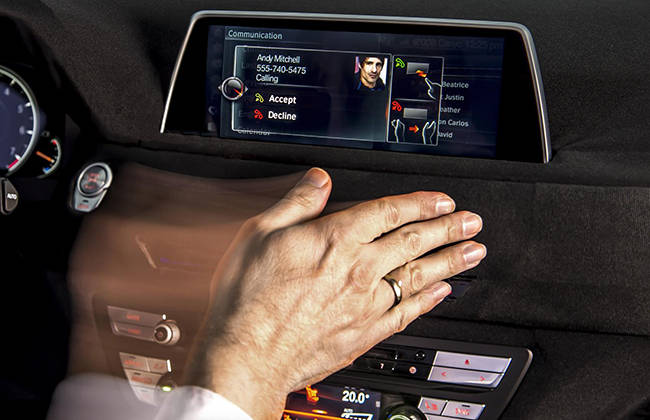 The new 7 Series will get BMW Group's latest generation of six-cylinder in-line power units. The new petrol engine gets BMW TwinPower Turbo technology and the motor feeds power to a 'further developed' eight-speed Steptronic gearbox.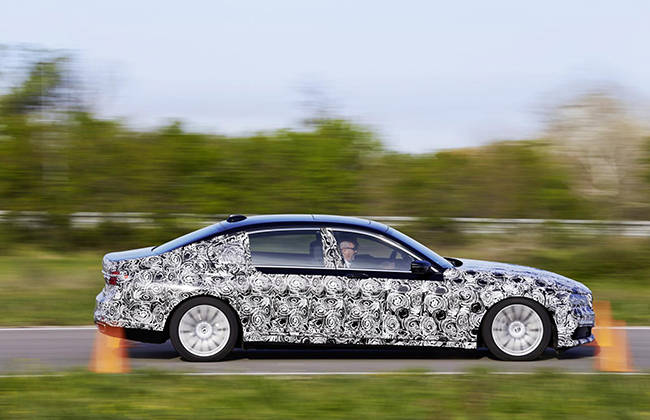 Moreover, it gets two-axle air suspension with automatic self-levelling as part of the standard specification along with Dynamic Damper Control, which is also standard. The electronically controlled dampers improve the primary and secondary ride of the sedan and sharpen its dynamic attributes. Stay tuned for more updates on this new Bimmer, as BMW promises 'the wait is almost over'!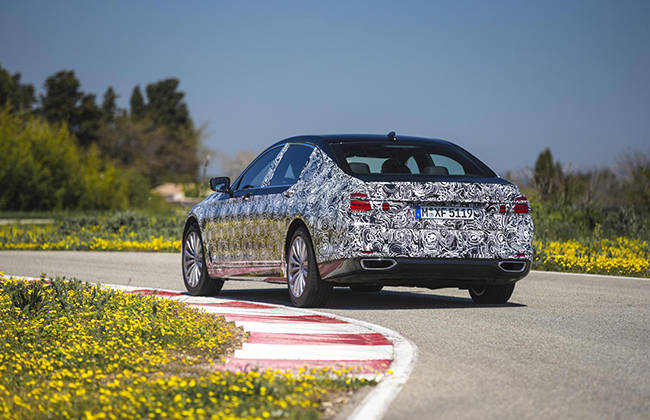 Source : BMW 7 Series price in India - Indian Bound: BMW Showcases Initial Highlights of the New 7-Series