Jaguar XE has got into the top seven cars short listed for the 2016 European Car of the Year award. The European Car of the Year winner will be announced on 29th February, 2016, after chosen by 58 jurors representing 22 European countries. The important criteria that will be considered for the top award are technical innovation and value for money.
Jaguar XE is the first model developed by Jaguar using its advanced Lightweight Aluminium Architecture and also gets a highly sophisticated double wishbone and Integral Link suspension systems, which offers a perfect combination of ride, handling and refinement. The XE is also the first Jaguar to get all-new Ingenium diesel engines that use advanced technologies including low-pressure exhaust gas recirculation, variable exhaust cam timing and selective catalytic reduction.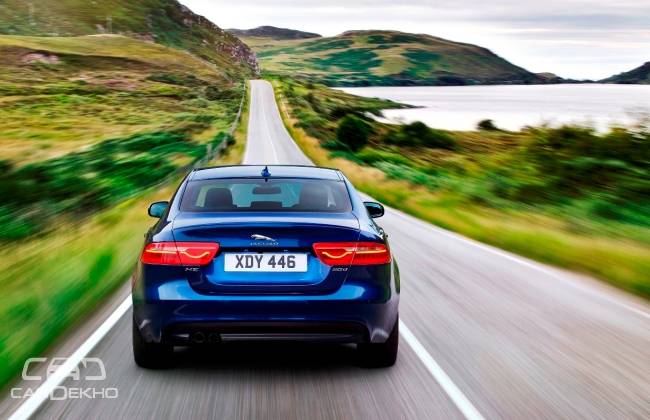 Mr. Kevin Stride, Vehicle Line Director, Jaguar XE, XF, F-PACE said the company is delighted that the Jaguar XE has been short listed forthe European Car of the Year. He also added, "Our no-compromise approach is why the XE is the only car in its class with an aluminium-intensive monocoque. It's also why the XE is the first car in the world to feature the revolutionary All Surface Progress Control system. The hard work continues as we introduce technologies including all-wheel drive and our state-of-the art InControl Touch Pro infotainment system, but just like every other member of the team, I'm looking forward to hearing the winner announced in February next year."
Jaguar has also announced that the 2017 Jaguar XE will be offered with all-wheel drive, whose torque on-demand system will preserve the XE's agility and rear-wheel drive character but will maximise the performance and handling benefits of the extra traction, when in need.
Also read: Jaguar Land Rover India Launches InControl Apps Jaguar to Enter Formula E Jaguar XE Slated to Be Launched in 2016 Indian Auto Expo
Source : CarDekho