Hyundai has revealed the absolutely left field Santa Cruz Crossover Truck Concept at the North American International Auto Show held in Detroit. The concept has born with the growing demands of a specific trend Hyundai classifies as 'Modern Urbanisation'. The trend being followed all over the world involves young adults with a hunger to do a lot more with their cars, and just not commute. The Santa Cruz Crossover Truck Concept focuses on the expression, efficiency and manoeuvrability aspect of vehicles.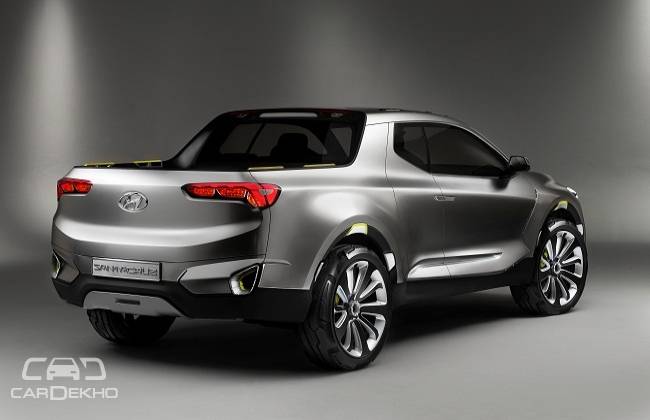 "The Santa Cruz crossover truck concept meets the unspoken needs of a growing Millennial lifestyle we call 'Urban Adventurers'," said Mark Dipko, Director, Corporate Planning, Hyundai Motor America. "This new crossover allows them all the expandable utility they need throughout their active week, from work life professionalism, to social interests, to a whole variety of outdoor pursuits, without the typical compromises they have come to expect from the industry's current product offerings."
The engine powering the concept is a low emission 2.0 litre turbocharged diesel unit capable of producing 190bhp and peak torque of 407Nm. Also the engine delivers its power through Hyundai's HTRAC all-wheel drive system to the wheels. Manufacturer also claims the truck will be able to return a decent 12.75kmpl efficiency figure. Hyundai designers created a bold design that conveys this lifestyle, with a wide, surefooted stance and an aggressive side profile rake.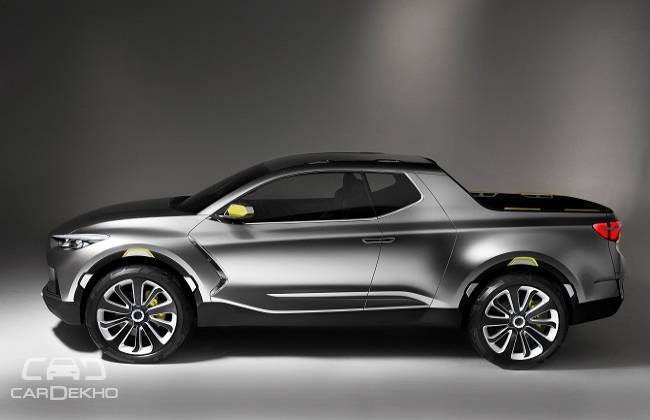 The front view features an upright, hexagonal grille with cascading lines framing the sides, dual lens free, honeycombed headlamp projectors, and prominent LED fog lamps. The side profile is highlighted by oversized wheels, Michelin tyres with a special tread design, centre-locking hubs and yellow Brembo brake callipers. Another highlight is an innovative tailgate extension allowing owners to carry anything their adventuring lifestyle desires.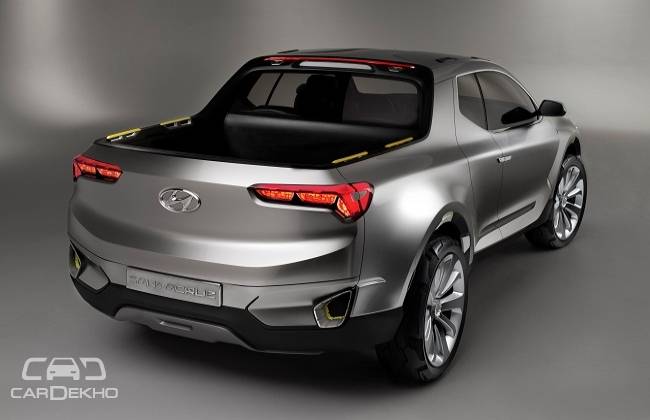 Source : CarDekho