Autombili Lamborghini has announced that Giorgio Sanna will be its news head of motorsport. As part of his role Sanna will immediately take over the three international one-make series that Lamborghini is part of - the Lamborghini Blancpain Super Trofeo; the GT3 programs; and the Esperienza and Accademia driving courses designed for customers.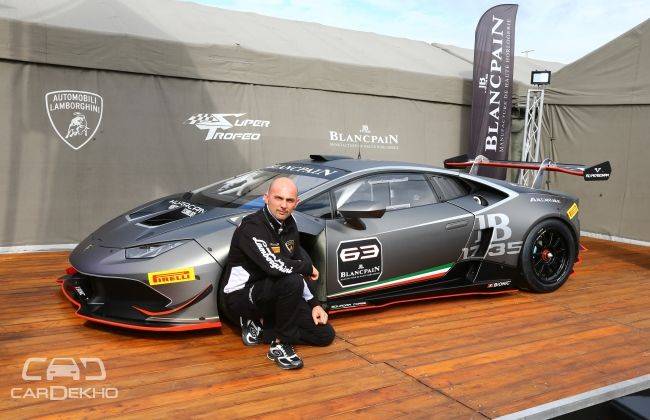 Sanna started his career with Lamborghini in 2001 as test driver in the research and development team and has contributed over the years to the development of all the Lamborghini models, as well as the special models ranging from the Murcielago to the Huracan. He has actively contributed to the development of racing cars produced by the Sant'Agata Bolognese company as chief R&D test driver. He has actively led this role since 2009, the year when Lamborghini returned to racing.
Sanna is a passionate racer and has fuelled his passion for racing as one of the driving teams who achieved the 2002 FIA world speed record over 24 hours in the VW W12 prototype on the Nardo circuit. On the same circuit he still holds the FIA world record for production cars over the distance of one hour, also achieved in 2002 at the wheel of a Murciélago.
Sanna has participated in quite a few championships; from 2006 to 2009 in the Italian ''Superstars'' and GT3 championship for Audi Italia, and in the following years up to 2013 racing in the Italian GT Cup and GT3 championships as official test driver for Automobili Lamborghini, earning the title of Italian GT Champion in 2011. Sanna will directly report to Maurizio Reggiani, Lamborghini Board Member for Research and Development.
Source : CarDekho