Vauxhall's all-new 2.0-litre CDTi diesel engine will debut at next month's 2014 Paris Motor Show (4th – 19th October), this engine produces 168bhp of power and 400Nm of torque and this replaces the current GM engine of 161bhp, which also powers the Chevrolet Cruze in India. This isn't just a bump up of power, but an upgrade of engine and it's a completely new engine that has been developed.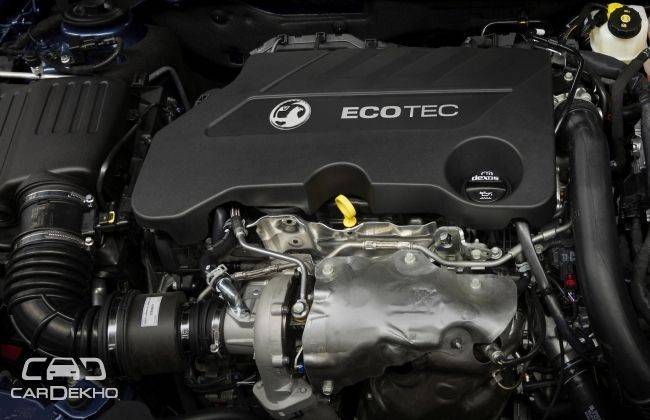 The new engine's power density is 84bhp per litre, the same as Vauxhall's much-lauded 1.6 CDTi 'Whisper Diesel' unit. Impressive torque of 400Nm is available from 1,750 to 2,500rpm, and maximum power of 168bhp is accessed at just 3,750rpm. The new 2.0 CDTi runs as clean as a petrol engine thanks to Vauxhall's BlueInjection Selective Catalytic Reduction system. BlueInjection is an after-treatment which removes NOx from the engine's exhaust gases. This 2.0-litre CDTi unit is the latest step in Vauxhall's powertrain offensive, following the introduction of all-new 1.6-litre petrol and diesel engines and a 1.0-litre three cylinder petrol powertrain.
"This sophisticated engine makes a perfect partner for our top models including Insignia and Zafira Tourer," said Stuart Harris, Vauxhall's Head of Carline Brand. "Its high power density, refinement and frugality place it among the very best diesels in its class."
Available next year, the new 2.0 CDTi is the first in a new family of large diesel engines developed in-house by a global team of engineers in Turin and Rüsselsheim supported by engineers in North America. It will be manufactured at Opel/Vauxhall's Kaiserslautern engine plant in Germany.
"This excellent new powertrain is part of the company's 4 billion Euro investment in product and powertrain development, which is helping to bring 23 new products and 13 new engines to market" said Tim Tozer, Vauxhall's Chairman and Managing Director. "This new large diesel engine is extremely important to Vauxhall as a sizable amount of customers chose a 2.0-litre CDTi engine."
Source : CarDekho