Ford Motor Company planted the 2015 Yellow Mustang at the world's tallest building, the Burj Khalifa. The automaker assembled the muscle pony car at the 112th floor and the event was viewed live around the world on YouTube as well as by approximately 10,000 people gathered in the Dubai Downtown area, below the Dubai Fountain and Burj Khalifa.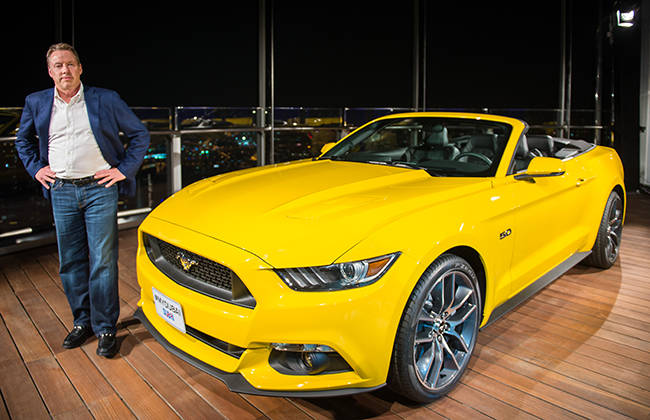 Ford started its new Middle East & Africa business unit this year, under which the company expanded its base to 67 markets in North Africa, Sub-Saharan Africa, South Africa and Middle East regions. By the year 2020 it is expected that the industry sales in Middle East & Africa will grow by 40 percent to 5.5 million vehicles.
Bill Ford, Ford Executive Chairman and the great-grandson of Henry Ford said, "Today we planted the Ford flag in the Middle East & Africa, an exciting, vibrant region that represents the final frontier for growth in the auto industry. We also sent a message to the world that Mustang is going global after 50 years as America's greatest motoring icon."
Watch the Video of Ford assembling Mustang at the 112th floor of the Burj Khalifa – 399 meters (1,300 feet) above the ground.
The task of assembling the car at the Burj Khalifa was carried by a team of six engineers. Once the car arrived in Dubai, it was separated into six section and transported to the 112th level from building's elevators. The team then reassembled the vehicle over in approximately 12 hours.
"Almost 50 years ago Ford captured the world's attention by placing a 1965 Mustang Convertible atop what was then the world's tallest building, the Empire State Building in New York City," Bill Ford said. "Today's event in Dubai, home to the world's current tallest building, completes an incredible global journey for Ford and Mustang."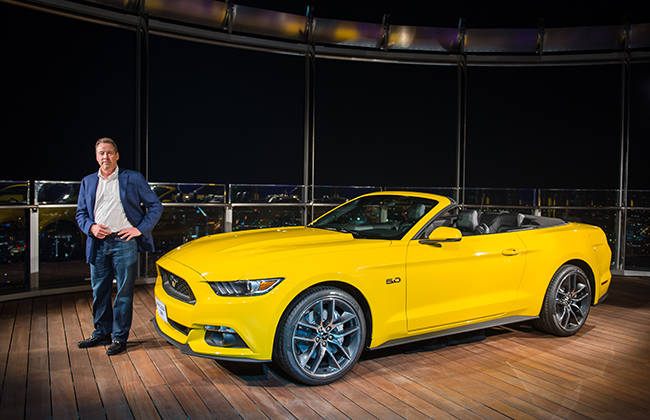 The 2015 Ford Mustang is made available with different engines such as a 2.3-litre turbocharged EcoBoost and an upgraded 5.0-liter V8 with more than 420 horsepower. The car offers state-of-the-art connectivity systems, track apps, launch control and more.
Source : CarDekho