Ford is offering day-time running LEDs as an aftermarket fitment on its Ecosport. This extra fitment costs Rs 14,000 and can be added to any of the variants. Volkswagen has even showcased the new Jetta and the Cross polo images and it will be soon available in North American and European markets respectively.
Also Jaguar Land Rover will open its new plant this September. This will be the first engines that the company has developed since the early 90's and these will be all four cylinder engines. The new Hyundai Sonata showcased also looks mature and Hyundai has introduced the second iteration of its Fluidic Design. If you have missed out on this week's automotive happenings, read further to get more on the highlights. Follow us on YouTube for the latest car videos.
Ford EcoSport now comes with an optional DRL headlamps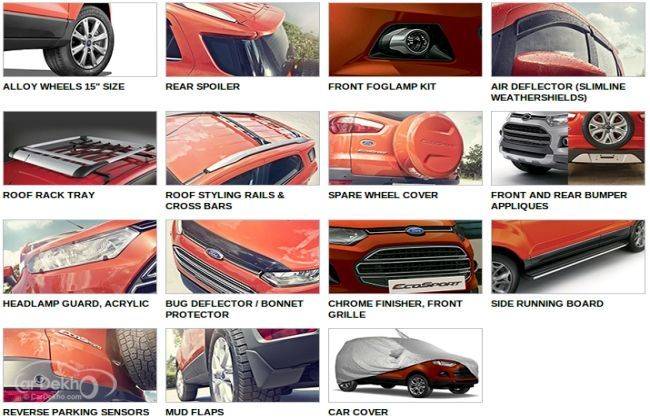 Ford dealers are providing an optional Day-Time-Running-LED (DRL) headlamp cluster which features a continuous strip-LED. The signature headlamps costs approximately INR 14,000 a source said, DRLs can be fitted to all the existing EcoSport variants plus you can also get it replaced in the brand new one – all at dealer's end. The DRLs are 'in thing' nowadays, they looks snazzy plus improves the visibility of the vehicle in foggy weather.
New VW Cross Polo images are revealed
Volkswagen has showcased the new Cross Polo for this model year in Europe. Though it hasn't been a big success in the Indian market, we believe this product has some good potential if some changes are made to it. The current Cross Polo has the same ground clearance and tyre size like the current Polo.
EXCLUSIVE: Jaguar Land Rover new engine plant to open in September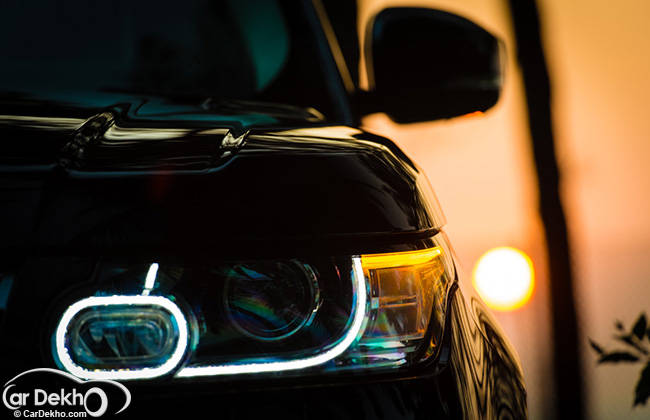 Jaguar Land Rover's new engine plant in Wolverhampton should be ready by September-October this year. This new plant of JLR will manufacture their new engines in every 36 seconds, when working in full capacity. The company has invested in excess of 500 million pounds on this plant and it shall employ 1,400 workers in total.
Volkswagen Jetta facelift coming in 2015
The Jetta and Passat were amongst the first Volkswagen products to make their way into India. They came with powerful and yet fuel-efficient engines. To carry forward the momentum, a new generation Jetta was introduced in 2011. Now, with an upgrade on the existing Jetta, we can expect the new Jetta to be launched sometime by early 2015 in India.
Hyundai to introduce the new Sonata in 2015
Hyundai introduced its all-new seventh-generation 2015 Sonata at the 2014 New York International Auto Show. Following the incredible success of the outgoing Sonata globally, the all-new generation offers a subtle look through a new Fluidic Sculpture 2.0 design language. Hyundai claims that the new Sonata has a stiffer body structure, better ride quality, reduced noise, vibration and harshness and advanced safety and convenience features. This new Sonata will be going on sale in the American and European markets by this spring and we can expect it come to India by the early 2015.
Porsche Macan to get 2.0L 4-cylinder turbo petrol
Porsche will launch an entry level Macan with a 2.0 liter turbo-charged 4-cylinder petrol engine that will develop 237bhp of power between 5,000 - 6,800rpm and 350Nm of max torque which begins from 1500rpm and continues till 4500rpm. The last time Porsche introduced a 4-cylinder engine was almost two decades back when a four-pot motor 968 was launched in 1992 which was eventualy discontinued in 1995.
Ford Endeavour Concept showcased, India-bound next year
Ford has showcased the Endeavour Concept (globally called as the Everest) at the Beijing Motor Show. We can expect the Endeavour to come to India sometime next year. Also, we can expect the Ford Figo Concept sedan to be production around the same time.
Mercedes Benz to focus more on turbocharged engines for AMG cars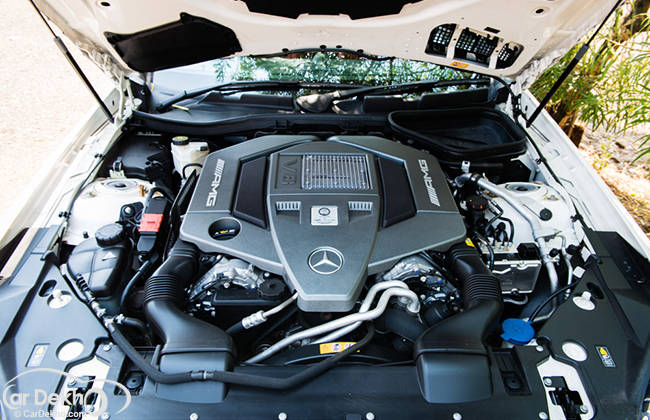 AMG, the performance brand of Mercedes-Benz is now looking forward to use the 2.0-litre, four-cylinder turbocharged engine in models other than CLA 45 AMG, GLA 45 AMG and A45 AMG. Powered by the same turbocharged engines, these AMG cars belt out power of 355bhp.
Jaguar XE to be unveiled at the Paris Motor Show?
Jaguar XE is the new sports saloon that will compete with the likes of BMW 3 Series, Mercedes-Benz C-Class and the Audi A4. The XE will be an aluminium monocoque body that will be launched with the new-generation Jaguar Land Rover four-cylinder engines.
Fastest diesel car with a range of 3200kms
Imagine a diesel car that can go up to a speed of 305km/hr and also has such an efficient engine that it will have a range of 3200 kilometres. This is the new sports car from Trident brand and it is called as the Iceni. The Iceni is the world's fastest and efficient diesel car.
Mclaren MSO 650S Coupe Concept images revealed
Mclaren had recently unveiled the 650S, the company had decided to carry on with 650S and the P1 and the MP4-12C has been discontinued. However, now the company has revealed the Mclaren MSO 650S Coupe Concept. The MSO abbreviates as Mclaren Special Operations, and this is the Woking-based manufacturer's new customisation team.
Nissan Sunny facelift interiors revealed. Coming in September
Nissan Sunny is also sold in the North American market as the Versa. It has the same chassis, however, it is available with only a petrol engine there. The Versa had the same exterior and interior design like the Sunny, and now the images of the upgraded version have been revealed in North America. India will also receive similar changes, as the exterior is the same like the Versa.
Aston Martin to develop a platform for AMG engines
Aston Martin has been using its existing set of platforms that were developed under the Ford ownership for the British marquee. Ford had classified a special Premier Automotive Group that owned brands like Aston Martin, Jaguar and Land Rover. Everything was sold as Alan Mulally took charge of Ford and started working towards One Ford. Jaguar and Land Rover was sold to Tata Motors, while Aston Martin has been swapping ownership. Ford along with the other American giants was suffering huge losses and that was the only way the company could have survived.
Volvo Cars to expand its footprint in India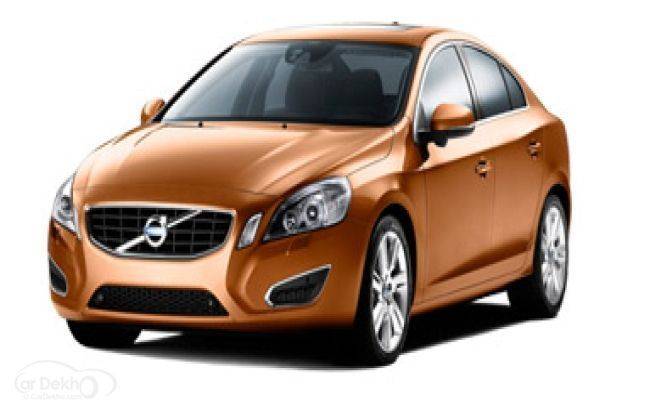 Swedish automaker - Volvo Cars India announced that it would be opening up 4 premier dealerships in the city of Delhi (West), Chandigarh, Surat and Kolkata in the coming month. Based on true Scandinavian ambience, these showrooms are supposed to feature ' a Cool effect on the outside' and a 'Warm feel to its interiors' thereby providing a very modern and contemporary ambiance bolted on 'inviting interior design'. Speaking of this new initiative, Tomas Ernberg, Managing Director, Volvo Auto India said, "Taking our philosophy of 'Designed Around You' a step further, we are happy to bring the all new Volvo Retail Experience at 4 new locations. With the new dealers, VAI is confident of expanding its market share and creating more patrons for its brand. We will continue to grow as we start sales with 15 functional dealerships across key cities, generating a strong brand eminence".
Source : CarDekho