Ferrari's latest track-only, experimental iteration comes in the form of FXX K. Apart from embracing a unique name, the car also embraces V12-plus-electric engine which develops a jaw dropping output of 1035bhp about 101bhp more than the standard model LaFerrari FXX. Out of blistering power of 1035bhp, 847.89bhp comes straight from the 6.3-litre naturally aspirated V12 heart and the remaining 187.32bhp from the electric motor. The car delivers a peak torque of more than 900Nm.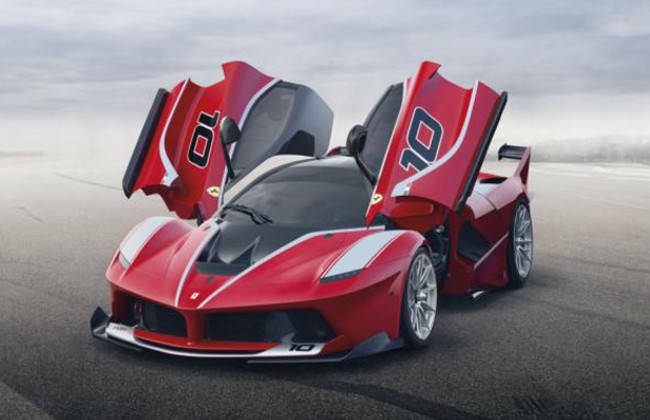 The K in its moniker is a reference to the "KERS" kinetic energy recovery system it adopts in maximizing its track performance. At the front, the car gets double-deck spoiler, with vertical fins that channel air over the car's flanks, enhancing the efficiency and aerodynamic nature of the car. In terms of dimensions, the car measures 4896 mm in length, 2051 mm in width and have a wheelbase of about 2650 mm.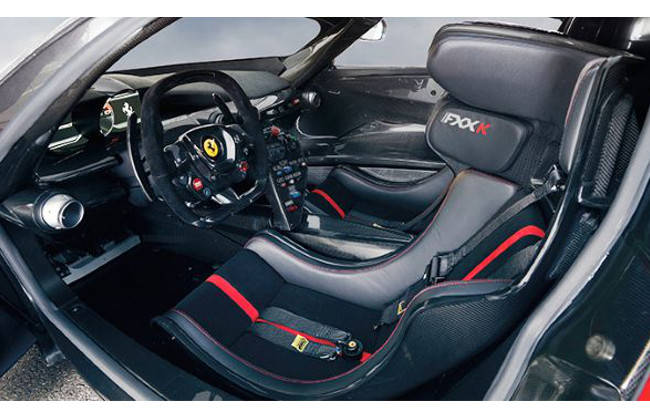 New in the Ferrari FXX K is the overhauled internal combustion engine, new camshafts, redesigned intake manifolds. Apart from the specifications changed in engine assembly, there is modified valve train with mechanical tappets rather than hydraulic ones. The car rides on the sporty mighty trick-sounding Pirelli tyres with embedded sensors for feeding back information on longitudinal, lateral and radial acceleration. Now the word on the 0 to 100 mark is still in dark, but expect the car to show the acceleration of less than 2.9 seconds. For the maximum power transfer, the engine is mated to 7-speed DCT gearbox.
Source : CarDekho