The team from Delhi Technological University, New Delhi has cleared the Phase I of registrations for Shell Eco-marathon Asia 2015. The Delhi team is one of the 18 prominent engineering colleges across the country participating in the competition. The teams will bring their own prototype and urban concept vehicles that are powered by gasoline, diesel, electric battery and compressed natural gas (CNG). The Shell Eco-marathon will bring students from high schools and universities across Asia designing, building and testing their own energy efficient vehicles.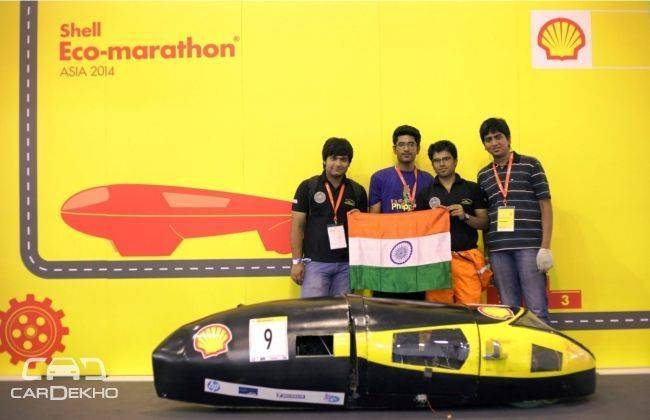 Commenting on the entries seen in this year's registration process, Dr. Yasmine Hilton, Chairman Shell Companies, India said, "Through Shell Eco-marathon, we are able to bring together current and future leaders on a single global platform to think about the world's energy challenge. We are delighted to have received entries from some of the top engineering institutes of India this year and are confident of such talent will help to advance innovative energy solutions for the future."
The winning team is the one who covers the maximum distance using the least amount of energy with the grand finale of the competition to be held in Luneta Park, Manila in Philippines from 26th February to 1st March, 2015. The teams will cover 10 laps, each 1.2 kms long in the final.
Source : CarDekho