Castrol India Limited in collaboration with Tata Motors has developed an all-new diesel engine oil, which will help the commercial vehicles to increase the fuel efficiency by 3 percent. Named the 'Castrol Vecton RX Fuel Saver 10W-40,' the oil was launched on the side-lines of the T1 Prima Truck Racing Championship at BIC yesterday.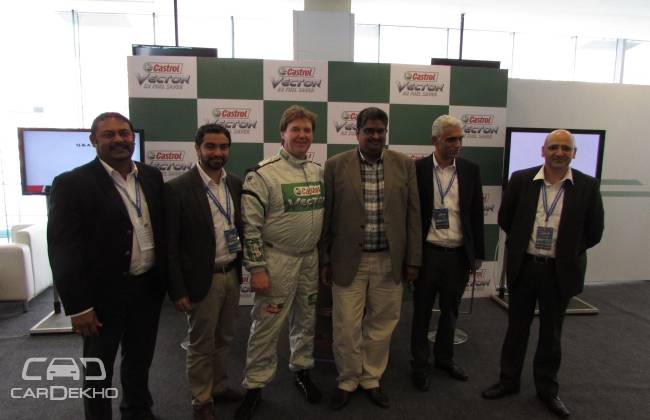 Commenting on the launch, Ravi Kirpalani, Managing Director, Castrol India Limited, said: "Castrol Vecton RX Fuel Saver 10W-40 incorporates Castrol's pioneering technology and has been developed and rigorously tested for over four years in Castrol's laboratories in Pangbourne - UK, and India, and on the roads. The challenge was to develop a product which was fuel efficient but yet tough enough to withstand the huge pressure faced by trucks on difficult roads and under tough operating conditions, including overloading. This co-engineering effort between Tata Motors and Castrol is yet another example of the collaborative manner and the true partnership spirit in which both our companies operate. This year we complete 30 years of our relationship with Tata Motors and we are indeed delighted to work with such a strong and trusted partner." With the advent of tighter emission norms, modern diesel engines are becoming more technologically advanced. Castrol Vecton RX Fuel Saver 10W-40, with system 5 Technology, is specifically engineered to deliver extended drain interval and reduced emission, along with increased fuel efficiency.
According to Castrol, this new engine oil adapts to changing engine conditions in a bid to maximise engine performance in all the five key areas i.e reduced fuel consumption, reduced oil consumption, longer oil drain interval, enhanced component life and increased power.
"A truck giving mileage of 4 kmpl will save 750 litres of diesel by using 3 percent fuel efficient engine oil while covering a distance of 100000 kms. Calculated at diesel cost of Rs.55/- per litre and 750 litres diesel shall accrue to saving of Rs.40000/- pa," Castrol stated.
Source : CarDekho