BMW's wholly owned subsidiary, MINI, is up for a reinvention that will include changes to the Logo and the company strategy. Mr. Peter Schwarzenbauer, a member of the board of Management of BMW AG, responsible for MINI, Rolls-Royce, BMW Motorrad and after sales, briefed about his plans to develop the brand. The announcement took place at the world premiere of the new MINI Clubman. The car is doing decently in India as well, so much so that the line-up is expanding with respectable pace, the latest launch being the MINI Cooper S.
The new logo is simply done in a bold-black border, a circle containing the MINI name surrounded winged lines.
Speaking on MINI, Mr. Schwarzenbauer said, "Since its creation in 1959, the brand has always stood for ideas, inspiration and passion. That will not change. The new MINI Clubman is the symbol of our refined brand philosophy: We will concentrate in future on five core models with strong characters. We will open ourselves up to new ideas and new business areas. We will develop the brand's visual identity. We are expanding our offering into the premium compact class, which will attract new customers and avid MINI fans. I firmly believe that this comprehensive realignment will enable us to continue the MINI brand's unique success story."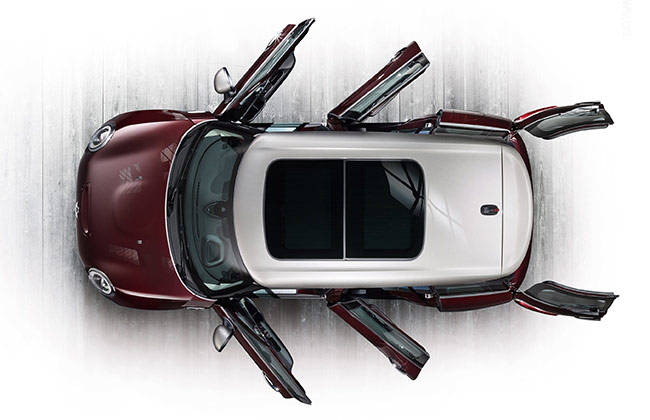 The brand is experiencing exponential growth in the current year and has retailed over 1,63,000 units in the first half alone. Mr. Peter said that this has been the best June in MINI's history that indicates towards a net growth more than 20%. MINI was relaunched back in the 2001 and ever since it has risen, each time better than the previous year.
Source : BMWs Mini Gets a New Logo To Flaunt