Leading car infotainment centre manufacturer Blaupunkt has entered the TPMS (Tyre Pressure Management System) segment in India. The segment though nascent is slowly catching ground with manufacturers to offer customers a better driving experience. The TPMS provides real time information and alerts about the tyre pressure and temperature conditions, thereby reducing the risk of punctures, or accidents caused by tyres; this helps in ensuring safer driving conditions for the occupants especially when driving at high speeds on freeways.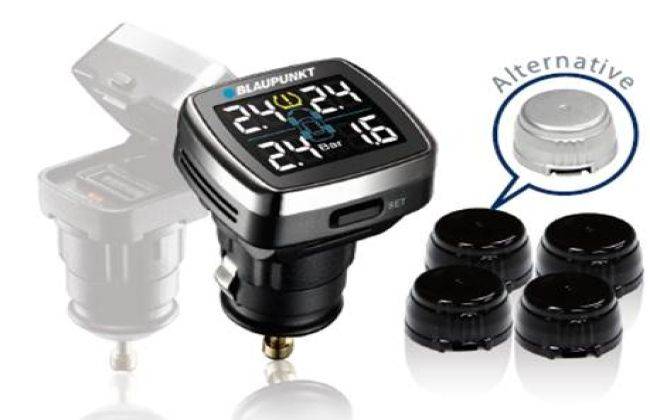 Blaupunkt is the first to launch an international standard tyre pressure monitoring system in the country. The system operates by sourcing data from the tyre valves via wireless sensors which are fitted on all four wheels. These also come with an anti-theft protector and a display unit which shows the necessary information. The TPMS helps with flat tyre reduction, tyre wear reduction and contributes to high impact fuel savings by ensuring tyres operate in optimal conditions.
Speaking on the occasion Preeti Bakshi, marketing head of Blaupunkt said "This is the first of several additional products that the company will launch in this emerging but important segment. Blaupunkt is leading the way with a range of TPMS solutions and technologies for retail and OEM segments, including passenger and commercial vehicles, where the companies TPMS solutions can monitor vehicles with 20+ tires and integration of the data into the head unit display, CAN network, smart phones etc. Stay tuned for more interesting developments from Blaupunkt in this space"
In several international markets, tire pressure monitoring is becoming a regulatory safety requirement for automotive OEM's and therefore applicable to India OEM's exporting vehicles to these markets.
Source : CarDekho