Audi AG has posted a year-on-year sales growth of 9.7% in July globally. The company sold around 144,000 cars and posted a growth of 5.4% in Europe, 16.2% in Asia-Pacific and 12.1% in North America. Audi has sold around 1,013,350 cars since January this year recoding an increase of 11.1% growth.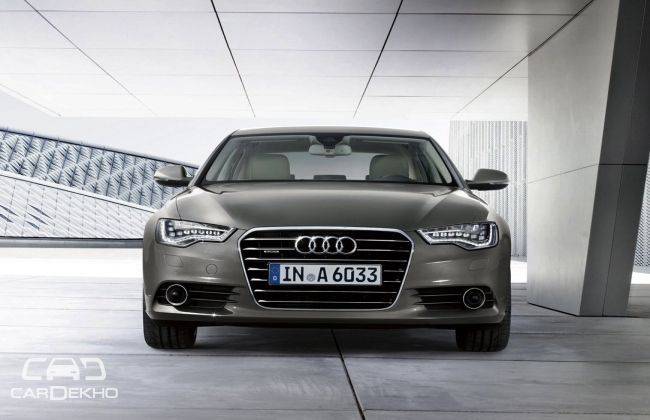 "We successfully managed to continue our global growth strategy in July and for the first time in Audi history exceeded the million mark for cars sold after just seven months," says Luca de Meo, Member of the Board of Management for Sales at AUDI AG. "This means that we are in a very good position to achieve well over 1.6 million deliveries this year."
Audi A6, the company's top-selling full-size model, boosted the growth of monthly figures with global deliveries of the model increasing by 13.6% to around 26,500 units. The A3 Sedan, launched today in India, has been receiving great response internationally and helped the A3 family accounting for the strongest growth in Audi's lineup in July, with 52.3% sales growth to around 25,450 cars.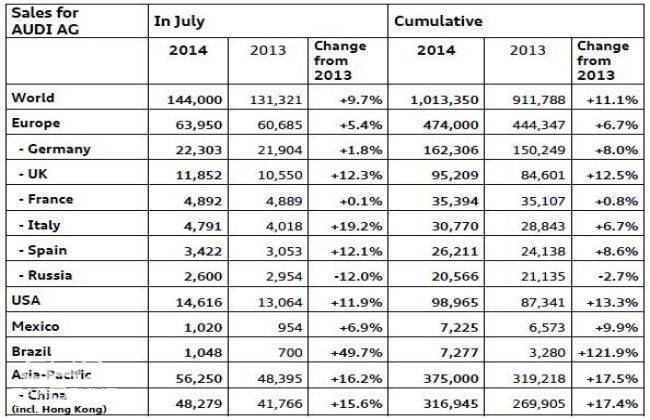 In the United States, Audi's July sales rose by 11.9% to 14,616 cars. From January, the brand has delivered 98,965 units with a sales growth increased by 13.3%. Sales in Canada too grew in July by 16.8% to 1,935 vehicles.
In Europe, where the company posted its strongest sales ever in the first half in its history, Audi's deliveries increased by 5.4% in July with around 63,950 cars. United Kingdom, Italy and Spain helped Audi post the double-digit growth with 12.3%, 19.2% and 12.1%.
In China, the Q3 and the long-wheelbase version of the A6 came up as the top sellers helping Audi to post an increase of 15.6% in sales delivering 48,279 cars. The sales of Audi Q3 grew twice as many with 98.4% growth and 8,052 cars while A6 L, the top-selling Audi model in China, grew 20.9% to 14,061 units.
Source : CarDekho