With A6 TDI concept and RS 5 TDI concept, German carmaker Audi showcased the potential of the 48‑volt electrical system. The duo comes equipped with an electrically powered compressor, which operates independently of the engine load, and therefore fundamentally improves the acceleration performance. Furthermore, Audi will shortly be unveiling a variety of applications in this field.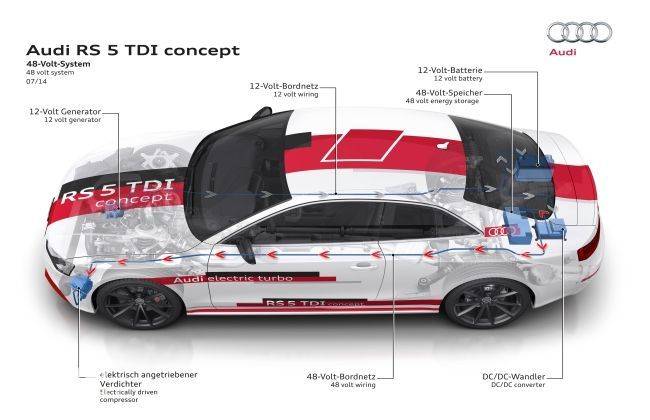 In this system, the lithium-ion battery operates in conjunction with a new, efficiency-optimized alternator that qualifies the drivetrain as a mild hybrid. Within this concept, there are diverse ways of starting, controlling and deactivating the combustion engine as needed. The powerful alternator achieves an energy recovery output of ten kilowatts, far more than is possible at present.
Prof. Dr. Ulrich Hackenberg, Member of the Board of Management for Technical Development at Audi, said, "We are using the full bandwidth of electrification in our drive principles strategy. Running part of the vehicle electrical system at 48 volts plays a central role in this,"
"It enables us to make more energy available. That paves the way for new technologies with which we can make our cars more sporty, more efficient and more convenient to use," he added.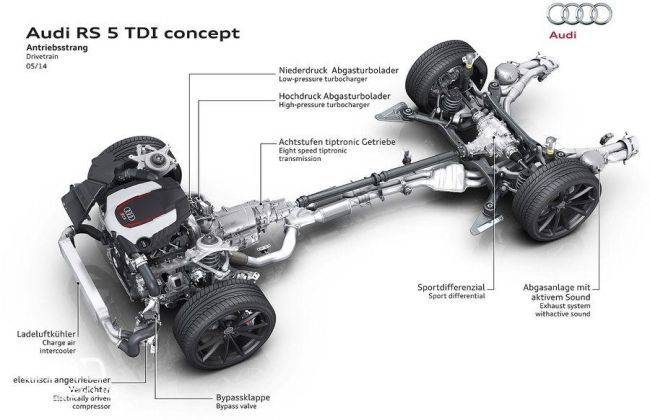 The new 48-volt technology excels over the conventional electrical system, especially at lower temperatures, as all the various static‑load consumers can account for the entire power generated by the alternator, which can deliver up to three kilowatts. Then usually the battery power is no longer capable of meeting the demands of new, dynamic‑load consumers such as high‑performance electric compressors.
The new system leads to smaller cable cross-sections, which ultimately translates into lighter cable harnesses with lower power dissipation. The new system also features new storage technologies and delivers much more power than the conventional 12-volt system with lead batteries. That makes it an important element of the brand's strategy of electrifying various stages of the drivetrain.
Source : CarDekho