In 1989, Mazda redefined the world of roadsters – the Japanese giant introduced a modern, affordable roadster with classic cues from the British quintessential roadsters - triumph spitfire, MGB and Austin-Healey Sprite. It is undoubtedly the world's best selling sports car since its inception with 940,000 units (July 2014) and the count still goes on! Mazda revealed the new MX-5 (Miata) at a glitzy event in Montreal, Canada and was running live across Barcelona, Spain and its hometown Japan. The new car celebrates the 25th anniversary of the first-off MX-5 and will be launched next year as a 2016 model.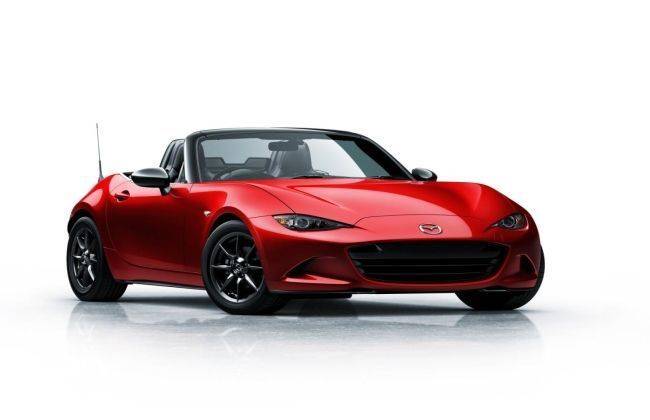 What Mazda did was, they built a simple, lightweight and affordable roadster which eventually won millions of heart overnight. This is the fourth generation; Mazda MX-5 is celebrating 25 years of existence in the motoring world and they are gloating with the #LONGLIVETHEROADSTER. Yes you are right, though it is not available in India but most of you remember it for Need For Speed Underground and various other arcade games!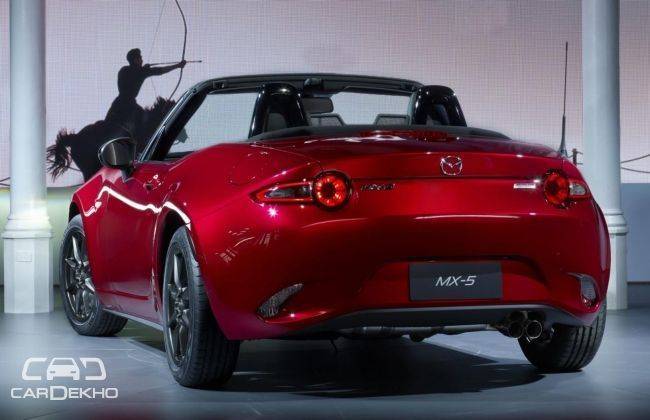 Speaking about the new design, the new roadster took the modern-classic way like its predecessors sporting Mazda's 'KODO' - soul of motion design language. Definitely you cannot mess with something people love!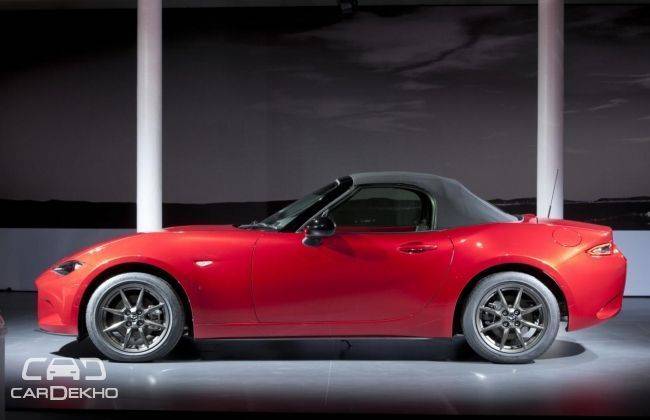 Though Mazda didn't reveal much about the engine and details about the new MX-5 (Miata) as of now but it is lower, shorter and lighter but wider than any of the MX-5 ever produced (20mm lower, 105mm shorter and 10mm wider plus it losses approximately 100kg). Still hazy, but MX-5 is expected to get both naturally aspirated and turbocharged petrol engine while transmission will be Mazda's SKYACTIVE technology's - six-speed manual and six-speed torque-converting automatic.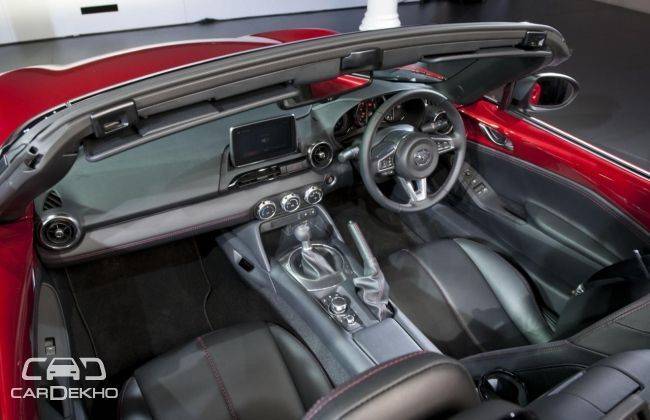 Watch the 2016 Mazda MX-5 Glamorous Launch
Mazda MX-5/Miata Over The Years
Source : CarDekho